Originals

Update my task tracker app to get rid of the notifications.
---
Turn five small piles of paper into two large stacks.
---
Figure out what, exactly, "dusting" is, then contemplate doing that thing, but opt to clear out my Hulu queue instead.
---
Crumple the Post-it with this year's dusting/sweeping/mopping resolutions. And last year's Post-it. And the resolutions of the year before that. Then defeat my trash can in a solid game of Post-It basketball.
---
Delete "Is the sticky part of the Post-it recyclable?" from my recent search history.
---
Scrub my social media accounts of underappreciated selfies from winter, fall, summer.
---
Bookmark five articles in my browser about the benefits of deleting browser bookmarks.
---
Inflate my old air mattress to check if it still works, and then take a nap to really test it.
---
Take another nap on my bed to be fair.
---
Wake up and empty all of the clothes from my drawers onto the floor, then consolidate my hopes of ever going through them all.
---
Pick the dead leaves off my houseplant, put the houseplant right back on the windowsill, and toss out anyone who mentions root rot.
---
Call Bed Bath & Beyond to inquire whether the "Beyond" includes a cleaning service. If so, does my 20% off coupon apply? If not, well, what's cookin'? That's my fun way of asking how you are doing. Oh, you don't need to worry about letting me go; I have all day free to chat.
---
Sweep the metaphorical clutter of life under the metaphorical rug, and just kind of shake out the actual rug a little bit and move on to the kitchen.
---
Rearrange the refrigerator magnets by size, then by color, and then by how they were before.
---
Start "clean eating" (eating onion rings on a clean plate).
---
Notice one impossible-to-reach cobweb in the corner of the kitchen ceiling and spend hours combing through my hundreds of browser bookmarks for that one article I'm pretty sure I read somewhere about building a ladder from pipe cleaners. Or maybe it was Legos. No, I'm pretty sure it was spoons. Where is this article? Everything else can wait. Why do I have so many browser bookmarks again? I really should–OH NOOOOO A MASSIVE SPIDER.
---
Flush out my eye ducts in a late-afternoon sobfest.
---
Decide I'm more of a "summer cleaning" person.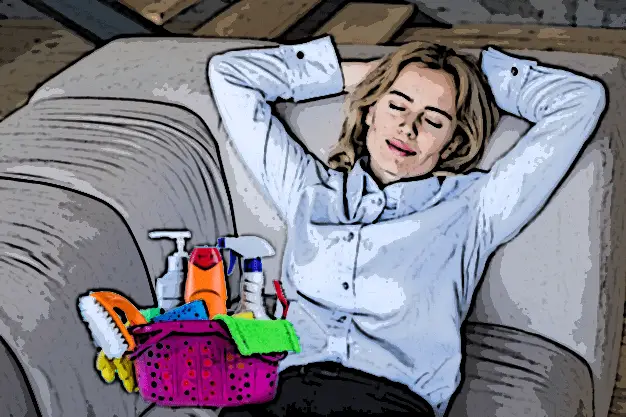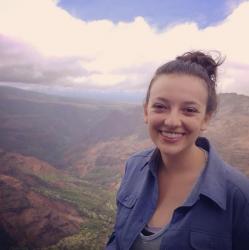 Sarah Garfinkel is a writer and educator living in Brooklyn. You can find more of her writing at sarahgarfinkelwriting.com


https://weeklyhumorist.com/wp-content/uploads/2020/03/springcleaning-feat.png
330
432
Sarah Garfinkel
https://weeklyhumorist.com/wp-content/uploads/2018/04/WH-color-logo-pattern-b.png
Sarah Garfinkel
2020-03-20 18:28:13
2020-03-20 18:28:13
Honest Spring Cleaning Intentions