Best Of 2021

These gummy vitamins are good enough to take daily, but not so good that you'll be tempted to eat a handful 
Thanks to these, I'll never have to Google, "Is it bad to eat seven gummy vitamins" again.
---
Finally: The Most Comfortable Pants In The World That No One Will Say Look Comfortable 
I've worn these outside the house at least twenty different times and not one person (knock on wood) has said, "I like your pants, they look super comfortable." Instead, they just say the first part of that sentence and then stop. I am amazed!
---
Gentle swaying passes for dancing at this SAD EXCUSE for a NIGHTCLUB 
I'm not exaggerating when I say there were chairs everywhere and people seemed HAPPY (?!) to be SITTING COMFORTABLY and TAPPING THEIR FEET. The bar served LEMONADE. Not spiked. JUST LEMONADE. I could barely hear the music over all of the EXTREMELY EARNEST heart-to-heart conversations where people connected on a SOUL LEVEL. I mean, GROW UP!
---
Thanks to this fancy bar cart, people now assume I'm a sommelier when I spit out my wine
As soon as I brought this bar cart home, guests stopped doubting my pronunciation of "sauvignon blanc." People used to groan when I pushed the cork all the way into the bottle. Now they ask for a tutorial. And when I take a big sip and go "Blerrggghhh," they think I'm listing the tasting notes in French. Merci, fancy bar cart!
---
Perfect Airbnb for a romantic weekend getaway
Beautifully decorated home with gorgeous views and INCREDIBLY thick bathroom walls and door with soundproof paneling. A must-stay for cheese lovers.
---
Delete these string lights from your cart
You don't need these string lights. I certainly didn't. This is what I wish someone had told me. Maybe it'll help.
Release your grip on that Pottery Barn Teen magazine from 2004. Notice the change in your body. Listen to your inner corkboard. You are your own wall of polaroid pictures. Wrap your mind in the quirky printed duvet of hope. Your bedroom is enough. You are enough. And you have better things to do than untangle yet another set of string lights. 
---
These eyeglasses made me look cool in a casual way
I can never tell if I'm wearing the right glasses for my face shape. So I devised my own test. I wore these to my town's art crawl, stood on the sidewalk, and posed, nonchalantly. That's when it happened: an actual artist came up to me and said, "Cool glasses. Are you an artist?" I shrugged and counted three Mississippi's before demurring, "I dabble." Then I ran. It was a perfect night.
---
Worst Trivia Board Game I've Ever Played 
This game was terrible — the categories were so random and specific:
The life works of Judy Garland
The complete musical book of An American in Paris
Lactose levels in the most popular cheeses
Items in the Pottery Barn catalog in the early aughts
Writers who got their big breaks after age 40
Who would even know this? Maybe one person on the planet. LOL. If that person has somehow stumbled upon this review, then congrats — you'll probably win this awful game.
About the Author
Latest Posts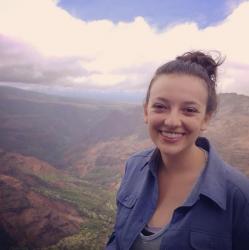 Sarah Garfinkel is a writer and educator living in Brooklyn. You can find more of her writing at sarahgarfinkelwriting.com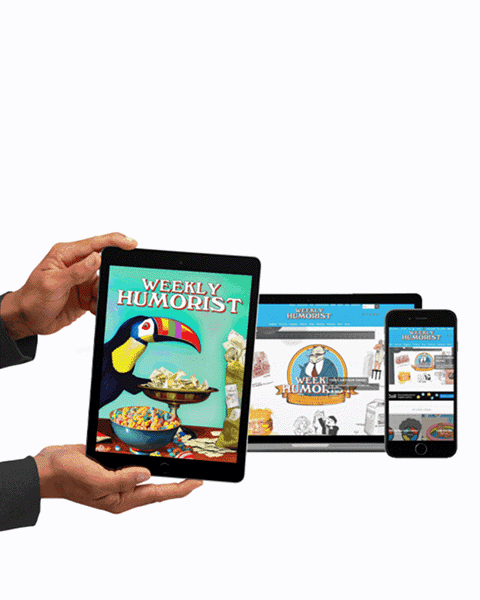 https://weeklyhumorist.com/wp-content/uploads/2021/11/pants-feat.png
330
432
Sarah Garfinkel
https://weeklyhumorist.com/wp-content/uploads/2018/04/WH-color-logo-pattern-b.png
Sarah Garfinkel
2021-11-11 22:41:52
2022-01-02 14:37:07
The Online Reviews I'm Endlessly Scrolling to Find