originals

Pence's wife has announced that Mike Pence never dines with women alone. Here's who else is on the no-fly list.
1. His Wife In A Mirror
2. Anyone Humming Whitney Houston Because You Are Not To Have One Woman, Let Alone "Every"
3. Even Half Of Dolly Parton
4. Jeffrey Tambour **Only On Shoot Days**
5. Gray's Anatomy Writers For Whole Other Reasons HOW DARE THEY KILL MCDREAMY
6. The Bachelor Contestants, Except For The Shark / Dolphin
7. Anyone Who Is Either A "Steel" Or "Magnolia"
8. Anyone Who Can Tell Whether They're A Charlotte
9. Anyone Who's Eaten Before This And Will Choose Salad
10. Mrs. Potts
Looks like someone will never be our guest.
---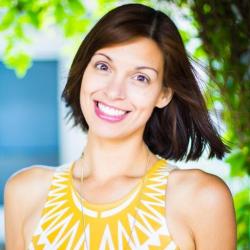 Bridget Fitzgerald is your newest fave 1/2 Peruvian actress-model-comedienne! With over 1/4 million views as upbeat, lovable SmileyBridge @ Vid.me/smileybridge, Lifetime & Time Warner pilot leads, plus supporting roles in upcoming films "Reality Queen!" (Denise Richards, Mike Tyson) and "Joe's War" (Ed Asner, Armand Assante), there's always something she can do to make you smile. Say hi on twitter @SmileyBridge! And, remember: all those hot people in ads? They're smiling at you. 🙂


https://weeklyhumorist.com/wp-content/uploads/2017/03/featured-image-template-pencewife.jpg
330
432
Bridget Fitzgerald
https://weeklyhumorist.com/wp-content/uploads/2018/04/WH-color-logo-pattern-b.png
Bridget Fitzgerald
2017-03-30 20:55:55
2017-03-30 20:59:47
Other People Mike Pence Won't Dine With