Originals

Niko "Cherry Bomb" Cherry – Pitcher
Atop the list for the sixth consecutive week is Niko Cherry. Nicknamed "Cherry Bomb" for his ability to blast the ball (almost) to the outfield, Niko is the oldest kid on the team and it shows. With broad shoulders and early signs of a mustache on his upper lip, he's been feasting on both pitchers and hitters this season. If he continues his torrid pace, league officials may just have to take another look at that birth certificate.
Previous Ranking: 1
Charlotte "Charlie" Gardner – 2nd Base
Doing it on both offense and defense is Charlotte "Charlie" Gardner, climbing all the way from #5 on last week's list. After struggling mightily the first few weeks of the season, Charlie's parents discovered that she needed glasses and since that time, she's been unstoppable at the plate. She also remembered to bring her own glove for the first time last week. Way to go Charlie!
Previous Ranking: 5
"Little" Lance Smith – RF
Team speedster and humorist Lance Smith, or as his parents call him "Little," is both a terror on the basepaths and in the dugout with his killer Minion impressions and Fortnight dances. While base stealing is not legal in this league, Lance still tries almost every single game which is admirable. His stock shot up this week after winning a big race at practice (more on that later) and then arriving at last Saturday's game with a cool new necklace.
Previous Ranking: 6
AJ "The Glove" Barrett – 1st Base
A true defensive specialist, AJ "The Glove" Barrett has yet to get on base this season. AJ's value as a player is tied to his ability to usually catch the ball at first base when it's thrown to him. In using his father's oversized catcher's mitt, he's able to scoop the ball out of the dirt with such regularity that few, if any of the children, realize that he has not successfully hit the ball the entire season.
Previous Ranking: 3
"Leapin" Liam Schmidt – CF
The ultimate wildcard, you never know what "Leapin" Liam Schmidt is going to bring to the table. Best known for pretending he's a frog and hopping around the outfield, Liam can "ribbit" with the best of them to be sure. At the plate, Liam has been on a hot streak after his father promised him a trip to Disney World if he promised to leave his frog mask at home during games. In this case, father really does know best as Liam hit two doubles over the weekend with nary a croak.
Previous Ranking: 9
"Flying" Ryan Dean – Shortstop
"Flying" Ryan Dean moves down in the rankings this week after losing a race at practice to "Little" Lance Smith. Both purported themselves to be the fastest kids on the team, but after the race, the verdict was in and Little Lance was named the true speedster. Nevertheless, Ryan Dean is still quite fast for a young man and despite having lost some of his confidence, remains one of the stronger players on the team. He has talked openly about getting his own necklace, similar to one Lance got, but better. Were that to happen, I'd look for him to bounce back in next week's rankings.
Previous Ranking: 4
Nicole Lane – 3rd Base
Nicole Lane, who thinks nicknames are "dumb," has been a solid competitor this season. Consistently showing up to games on time and always cheering on her teammates, Nicole is a true leader and respected by her teammates. While she has been known to kick the ball when it comes to her in the infield, as of late, she has made marked improvement: opting to kick the ball in the general direction of first base. As a batter, Nicole shows great discipline, often taking the first 10 – 15 pitches of an at-bat until she gets one that she likes.
Previous Ranking: 7
Benny "The Catch" Wilson – LF
Benny Wilson, my son, does not like baseball and is not happy to be on the team. When at the plate, he seldom swings and when playing the outfield, he generally just picks flowers or stares blankly into the sky. However, last week after the opposing team's best player hit one of the longest balls of the year, Benny broke off his eye contact with the sun, took off down the left field line, and dove for the ball, making one of the greatest catches I have ever seen in any level of baseball. Both team's parents and coaches rose and applauded, providing Benny with a five minute standing ovation. Ever the shy boy, Benny assumed he was being made fun of and ran into the woods and cried. He's a sensitive little guy. We're working on that.
Previous Ranking: 9
Elijah "The Dragon" Johnson – Catcher
Nicknamed "The Dragon," Elijah Johnson really likes spicy foods. Last week, he brought some wasabi peanuts to the game to share with his teammates, but many couldn't handle the heat and took to weeping and calling out for their parents. Elijah felt bad about what had happened, but was glad he didn't have to share any more of his favorite snacks. He then took his peanuts to the outfield with him while playing defense which resulted in a few blunders in the outfield. For both of these reasons, he's down in the rankings this week.
Previous Ranking: 2
Kenny Daniels – Unknown
Kenny has not been to a single game or practice this year. "Leapin" Liam Schmidt says that he thinks he moved, but that doesn't seem to be grounded in any fact. Kenny's parents have not responded to any calls or emails, but having paid for a jersey and a roster spot, Kenny is still technically a member of this team."Leapin" Liam also says that Kenny's Dad used to play for the Padres, which, if true, would be huge for us. But again, we don't believe this statement of Liam's to be grounded in any kind of reality. We hope to meet Kenny sometime soon.
Previous Ranking: 10
About the Author
Latest Posts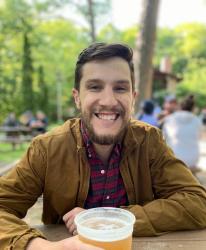 Adam Dietz is a writer and the host of the Home Improvement (the sitcom) podcast "Home Impodcast." His work has been featured in McSweeney's Internet Tendency, Slackjaw, and The Art of Autism. He lives in Milwaukee with his partner and their two cats.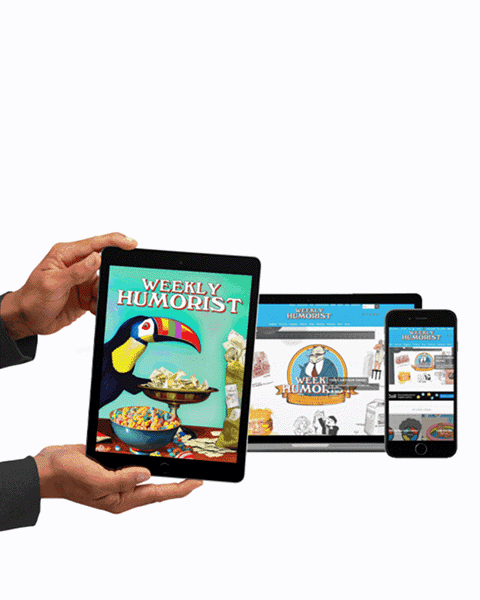 https://weeklyhumorist.com/wp-content/uploads/2021/07/baseball-feat.png
330
432
Adam Dietz
https://weeklyhumorist.com/wp-content/uploads/2018/04/WH-color-logo-pattern-b.png
Adam Dietz
2021-07-20 19:14:43
2021-07-20 19:14:43
Power Rankings of My Son's Little League Baseball Roster