originals

Repair Ticket #2948528
Phone smashed against wall after aunt wouldn't stop posting long-winded, taunting comments on social media posts.
---
Repair Ticket #8888654
Screen cracked from a forceful drop when user discovered she had accidentally opened Breitbart.com.
---
Repair Ticket #1606442
Phone's microphone burned out from repeated, shouting phone calls with Senators and other representatives.
---
Repair Ticket #0092731
Battery draining faster than usual after user searched "Canadian immigration," "foreign passport application," and "Trudeau single?" too often.
---
Repair Ticket #8095555
Phone's speakers blown out from blasting "Pod Save America" podcast episodes at maximum volume for hours.
---
Repair Ticket #8871524
Front-facing camera light bulb needs replacement after being used for too many hours to illuminate classified national security and intelligence documents in a low lit, seated outdoor space at a private Florida club.
---
Repair Ticket #42009677
Siri no longer responds to vocal prompt "Siri oh my god help what the fuck do I do."
---
Repair Ticket #8896653
Phone automatically connects to an unknown wifi network and shifts keyboard to Cyrillic alphabet whenever user walks by Russian embassy. Perhaps from a bug, user subsequently hears quiet whispering in Russian during some phone calls.
---
Repair Ticket #9877635
Screen and body damaged from using phone to spell "Please help us, Obama!" in wet cement near the former president's new house in Washington DC.
---
Repair Ticket #8776522
Photos app overwhelmed and crashes repeatedly from user attempting to save too many pictures of Senator Elizabeth Warren, especially large photoshopped files of Sen. Warren hugging and high-fiving user.
---
Repair Ticket #8809665
User complaint that FitBit app does not have a feature to differentiate steps walked generally from steps walked during a protest.
---
Repair Ticket #9989964
Phone suffered water damage from sweat during an "intense and celebratory session of P90X in the Congressional gym" despite user's "custom, Wisconsin-made 'You Go, Speaker of the House!' phone case."
---
Repair Ticket #7774633
Water damage from accidentally having phone in pocket while sobbing, fully-dressed in a shower multiple times in a 24 hour period.
---
Repair Ticket #3356120
Voice memo recorder no longer recognizes and records hyperventilation.
---
Repair Ticket #2814472
User complaint that text won't display large enough on phone's screen to use phone as a protest sign.
---
Repair Ticket #9984431
Phone thrown and damaged after autocorrect changes a user's frequently used phrase to "Ducking Trumpet" one too many times.
---
Repair Ticket #0996423
Screen dented from forcibly and repeatedly hitting retweet on Jake Tapper tweets.
---
Repair Ticket #8907643
Phone body burned and damaged by candle flames and hot wax during an "unholy rite attempting to hex and damn" certain political figures.
---
Repair Ticket #6624128
Safari crashes on mobile device due to too many instances of page "Donate to ACLU" being opened simultaneously.
---
Repair Ticket #3645129
Phone body and screen damaged when phone was in user's hand while user punched an alt-right Nazi.
---
Repair Ticket #0098641
Screen damaged after phone was caught in the middle of "a tug-of-war between White House staff members and the President." The phone subsequently fell onto the floor and was stepped on.
---
About the Author
Latest Posts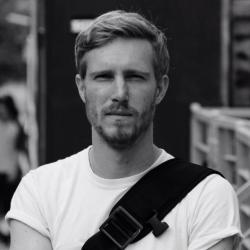 James Folta is a writer and comedian based in NYC. He has written for The New Yorker, McSweeney's Internet Tendency, The American Bystander and more. He's a performer at the UCB Theatre. Read his writing online at www.JamesFolta.com and his shortest writing at @JamesFolta.


https://weeklyhumorist.com/wp-content/uploads/2017/04/featured-image-template-phone.jpg
330
432
James Folta
https://weeklyhumorist.com/wp-content/uploads/2018/04/WH-color-logo-pattern-b.png
James Folta
2017-04-07 04:58:52
2017-04-07 04:58:52
Recent Cases of iPhone Damage in the Current Political Environment