Originals

"About 50 migrants were flown last month from Texas to Martha's Vineyard in two planes organized by Florida's Republican governor as part of his criticism of the federal government's immigration and border security policies. Attorneys for the migrants have filed a class action lawsuit, saying they were misled in agreeing to the flights after being told they'd arrive to housing, jobs and help with the immigration process; no one on Martha's Vineyard knew they were coming, local officials have said."  –CNN, October 3, 2022
---
Welcome to our land of endless opportunity. Come with us, we have planes waiting to take you to a beautiful arena called Martha's Vineyard. There you will represent our states as esteemed Gladiators, putting on a show of might for all who gather in awe of your arrival. So get ready for takeoff and when you land, be sure to say: "Avē Imperātor, moritūrī tē salūtant." Which does not at all mean, Hail Emperor, those who are about to die, salute you.
We're not kidnapping you, and we're not forcing you to fight against your will. You aren't pawns in some elaborate game… You are prized gladiator fighters– royalty even! As proof, here's a gift card to McDonald's, and some armor we've crafted out of recycled Diet Coke cans. There's no reason to be scared, but if you don't do as we command, we will unleash our wild dogs upon you, chase you back over a barbed wired fence, and leave you to rot in a desert where cactus plants have been genetically modified to shoot out their thorns.
Honestly, this will happen if you choose to fight for us or not. But as a Gladiator, wouldn't you rather all this play out in front of thousands of spectators on a national stage?
As for the babies you carried on your backs to give them a better future– they're going to look so cute in these Gladiator sandals we sourced from a top Hollywood stylist. Especially when they are in the pit for venatio fights against the bald eagles. We believe life begins at conception, but if you're a fully birthed bebé at the border crossing, you're on your own. So good luck and Permitte Divis Cetera–leave the rest to the gods.
When you arrive at your chartered destination, there'll be plenty of opportunity for those displaying courage. And by courage, we mean if you manage to sneak into Barack Obama's estate, find Michelle's makeup bag and scrawl a cool, "With love from Ron DeSantis." in red lipstick on her powder room mirror, you will officially be declared the next Spartacus.
We promise to house you in rent-free cells made out of iron bars and provide you with all the food you can eat in the form of rations– as long as you continue to entertain us in liberal state amphitheaters, as part of our live tour schedule. Now, it's not all fun and gore. After Martha's Vineyard, you will head to Chicago with some horn-blowing chickens to show Mayor Lightfoot just how funny Gladiators like yourselves can be. Then it's off to New York where you will gather Central Park horses for an invigorating chariot race to Hillary Clinton's house wearing MAGA hats. And last but not least, get ready for Washington, where you will perform a battle reenactment for Kamala Harris on her front yard, called January 6th. We've got all the costumes ready.
Thank you for volunteering to be Gladiators. Now get out there and make us proud. And whatever you do, don't tell them who sent you.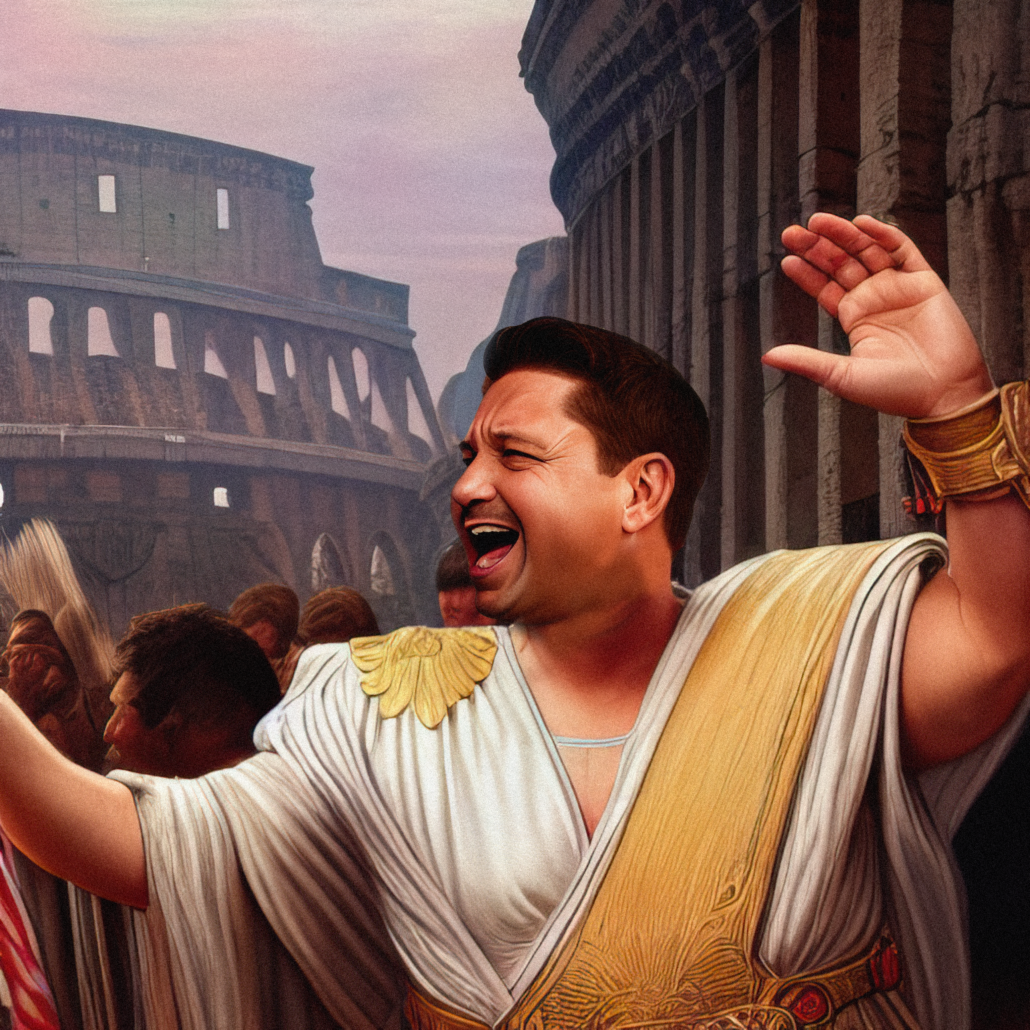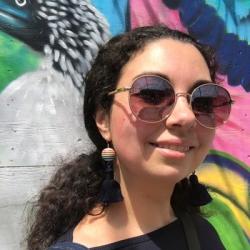 Rochelle is a writer and humorist and girl mom and DIY enthusiast and plant killer and copywriter and exercise hater and amateur designer and X Files fan and pizza lover and sparkling water drinker and non-baker and novelist-in-progress and bunny owner and daughter of an immigrant and NYer and…


https://weeklyhumorist.com/wp-content/uploads/2022/10/RomanDeSantis-feat.png
330
432
Rochelle Elana Fisher
https://weeklyhumorist.com/wp-content/uploads/2018/04/WH-color-logo-pattern-b.png
Rochelle Elana Fisher
2022-10-05 14:25:48
2022-10-05 14:25:48
The Republican Emperors Hereby Present You With An Opportunity To Become Esteemed Gladiators