Originals

Scarlett Johnasson has watched more than 14 hours of YouTube knitting instruction videos.  She just ordered a bunch of Shetland wool yarn from a store in Scotland and is knitting Colin Jost a sweater.
---
Tom Brady just started reading "Where the Crawdads Sing."
---
Blake Shelton and Gwen Stefani just ran out of hazelnut coffee creamer.
---
John Legend and Chrissy Tiegen are about 75% done with their 1000-piece jigsaw puzzle, a large brightly colored photograph of a hot air balloon festival over New Mexico.
---
Jessica Biel wanted to try a new Thai noodle dish.  She was out of the sesame paste the recipe called for so she used peanut butter in lieu thereof.  It turned out pretty good.  Justin Timberlake loved it. Silas ate some too.
---
Shiloh and Knox Jolie-Pitt prefer the Frozen franchise to the Secret Life of Pets franchise. Vivienne, and Pax Jolie-Pitt prefer Secret Life of Pets to Frozen.  Maddox prefers Toy Story.
---
Awkwafina has discovered that of all the Greek yogurts out there, she prefers Noosa.
---
Matthew McConaghey has started journaling.
---
Heidi Klum and her kids have been making these really cool sequined hair clips but they just ran out of glue sticks for their hot glue gun and so all craft projects are now on hold.
---
Sandy Bullock's son Louis just finished a math unit on fractions.
---
Jennifer Lopez and Alex Rodriguez are binge watching Season 3 of Ozark.  At the end of episode five, Jennifer was all, "I think I'm going to bed baby, I'm tired." And Alex was all, "Oh come on babe just one more episode."  Jennifer capitulated but did so reluctantly and fell asleep mid-way through the episode.
---
One of Drake's Airpods got scuffed when Drake dropped it when the dog yanked his leash.
---
Will Smith ordered a bunch of avocados from Instacart but he didn't get to squeeze them first and now they won't be ripe for a few days.  He ordered them because Jada had a craving for fresh guacamole and now that craving has subsided.
---
Charlize Theron finally organized her Funko doll collection. Turns out, she has two Baby Yoda Funko dolls.
---
Matt Damon's teenage daughter has to read Wuthering Heights.  He started reading it just to kill time while on the toilet and now he's 175 pages in.
---
Kelly Clarkson just plucked her own eyebrows or the first time in four years.
---
Reese Witherspoon hosted a game night over Zoom.  She, Laura Dern, Nicole Kidman, and Zoe Kravitz played Yahtzee for hours. Zoe Kravitz sat in front a of a green screen she had just purchased on Amazon to make it look like she was on the moon! Shailene Woodley was invited but couldn't figure out how to use Zoom.
---
Victoria Beckham recently said, "I find it hard to get in the zone if I'm sitting among dirty dishes, clothes that need to be put away, and piles of unnecessary toys that my kids leave laying around always."
---
Madonna had to call her doorman to open her jar of ginger lemon tea because the lid was on too tight.
---
Chris Pratt heard that viruses can be caught airborne so he has forbidden new bride Katherine Schwarzenegger from driving her new convertible with the top down.
---
Jared Leto is having a hard time convincing his parents to stay home.  They live right next to an Applebees and have been going there with some frequency for the two entrees for $20 deal.
---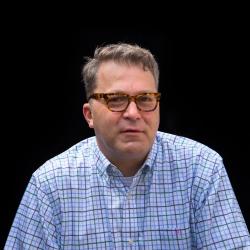 Gary M. Almeter is an attorney who lives in a quaint and cozy neighborhood in Baltimore, MD with his wife, three children and beagle. His short stories, essays and humor pieces have appeared in McSweeney's, Writer's Bone, the Good Men Project, 1966, and Splitsider. He is the recipient of the Maryland Writer's Association's 2015 Creative Nonfiction Award. His first book "The Emperor of Ice-Cream" will be published in March 2019.


https://weeklyhumorist.com/wp-content/uploads/2020/04/brady-crawdads.png
330
432
Gary M. Almeter
https://weeklyhumorist.com/wp-content/uploads/2018/04/WH-color-logo-pattern-b.png
Gary M. Almeter
2020-04-14 17:38:12
2020-04-14 19:52:17
Today's Hot Celebrity Gossip!