Originals

Internet-favorite costume retailer Yandy has debuted their latest sexy spin for Halloween 2020: a hot hand sanitizer look. -The New York Post
2020 has been an awful year in so many ways, but we're not gonna let that stop us from sexualizing every last thing about it. Wear one of these sexy 2020 costumes to show you can make anything spicy, no matter how upsetting or inappropriate it is!
---
Sexy Coronavirus Particle
Coronavirus can be transmitted through bodily fluids: Get ready to swap a lot of them when you wear this provocative little number! This costume features stick-on red nipple pasties in the shape of the virus's distinctive spikes. You'll be the hottest bacterium at any Halloween superspreader event. 
---
Sexy Dr. Fauci
Damn girl, are you one of the world's foremost experts on immunology? You'll look jaw-dropping in a see-through lab coat, tantalizing close-cropped white wig, and a stick-on National Institute of Allergy And Infectious Diseases badge that you can put directly on that booty. Sexy Dr. Fauci is ready to diagnose you with a terminal case of being hot.
---
Sexy Zoom Call
Are you horny for a good Zoom call? Do you love staring at people's rando cats trying to bite the screen or someone's boyfriend appearing with no pants and then running away? So sexy, mmmm. Well now you yourself can be a Zoom call, but hot. Note: the Sexy Zoom call costume has mute features on your boobs people can press.
---
Sexy Cancelled Wedding
Did you cancel your wedding during COVID-19 or get invited to a cancelled wedding? Mmm, nothing sexier. In this micro-wedding dress, there are cancelled deposits stuck all over, as well as wedding vows from real almost couples who have now broken up cause it's a pandemic and they realize they hate each other and the other person is a fricking weird chewer.
---
Sexy Anti-Masker
Feeling kinda naughty, like you want to expose vulnerable members of your community to a deadly disease? You bad girl! The Sexy Anti-Masker outfit includes a "Don't Tread on Me" low-cut bodysuit and a seductive poster board headdress that says "WAKE UP SHEEPLE." Not even a liberal governor can infringe on your right to be hot.
---
Sexy Sourdough Bread Starter
Have you been masturbating to your friends making sourdough bread starters on Instagram? If so, maybe the Sexy Sourdough Bread Starter costume is for you! Turn your body into the hottest pandemic depression baking project with this bread-colored jumpsuit punctured with alluring air holes in all the right places.
---
Sexy Social Isolation
Have you not seen your friends in a while? Hot! In this all black, very low-cut, goth social isolation outfit you can embody the blackness and loneliness you feel everyday because if you get near one of your friends, you will both die! We even throw in a succulent (the most erotic plant!) you can hold and pretend it has a personality. Also, did you know social isolation is worse than smoking 5 packs of cigarettes a day? So sexy! Too bad nobody will see you in it!
---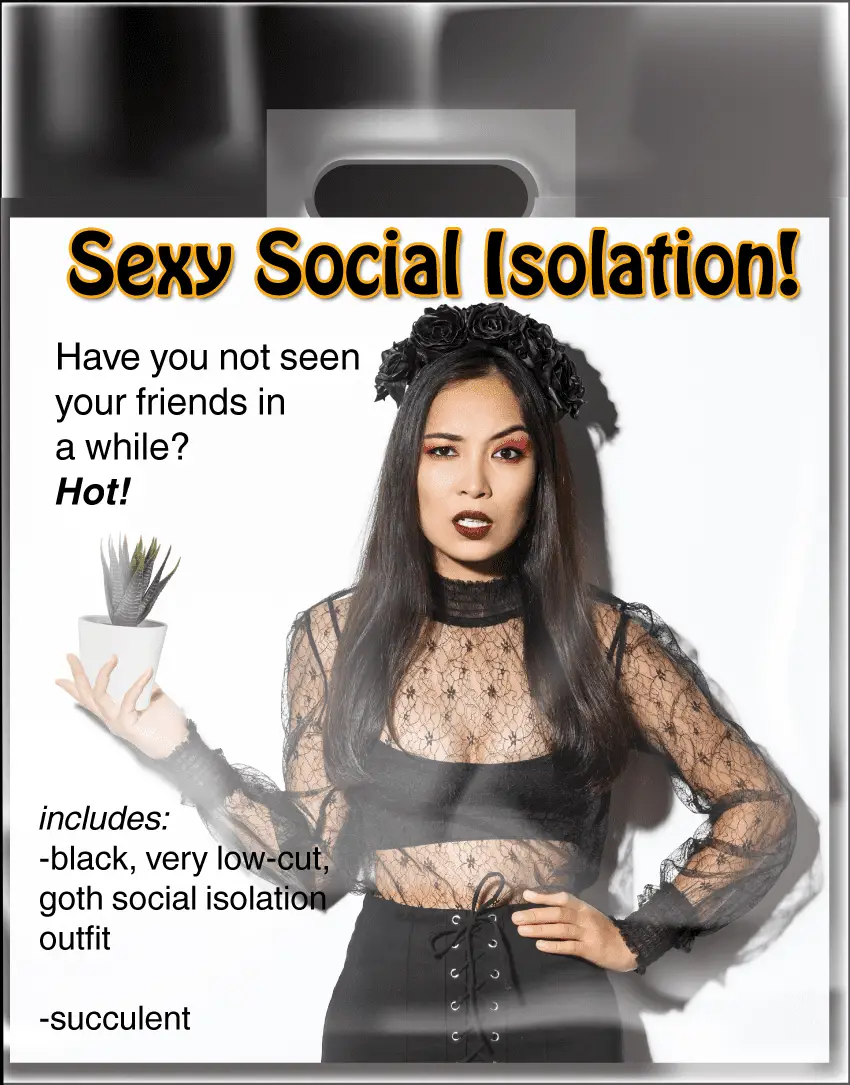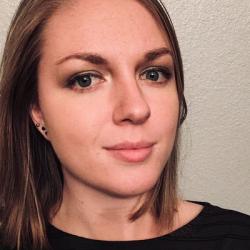 Gracie Beaver-Kairis is a Pacific Northwest-based humor and fiction writer. Her work has appeared in Weekly Humorist, Slackjaw, Belladonna Comedy, Points in Case, and in a series of unorganized Google docs on her phone.


https://weeklyhumorist.com/wp-content/uploads/2020/10/sexycostume-feat.png
330
432
Gracie Beaver-Kairis
https://weeklyhumorist.com/wp-content/uploads/2018/04/WH-color-logo-pattern-b.png
Gracie Beaver-Kairis
2020-10-27 18:58:12
2020-10-27 18:58:12
7 Sexy COVID-19 Halloween Costumes