Best Of 2021

After a five hour wait and 17 days of coughing, I finally got a Covid-19 test. The results will take three days to come back, and they said to be careful in the meantime. Good thing all I have on my to-do list are some casual, socially distanced errands!
First, I'm going to pop right over from the testing site to the farmer's market across the street (crowded, as usual!) and smell five kinds of mushrooms, right up against my face. Mmmm, for some reason I can't smell too well (probably the wind), but these oyster mushrooms seem like the way to go for the socially distanced buffet-style potluck I'm attending tonight.
Then, I'm going to pop into the gym for a two-hour session of cardio, lifting arms and chest, and sitting in the locker room looking at my phone while I breathe heavily. No chest pain, no chest gains!
On my way back from the gym, I'll quickly pop into the grocery store, butcher, fish shop, bakery, a nail salon, and a real estate office to see about taking some apartment tours in the next few days. Rent prices are actually pretty good right now for some reason, so I'm going to set up 7-9 tours for the next few days. Want to get them done in case I actually do have Covid, haha (unlikely, I've been so careful, especially when I was in Mexico).
On Day 2, I'm heading to a child's birthday party for my best friend's kid to help her assemble gift bags. She gave the kids little masks — how cute. Of course they'll have to take them off briefly to eat the shared snacks I'm bringing, but that's nothing thirty five-year-olds in an 800 square foot apartment can't handle.
After the party, I'll dash over to the DMV to get my license renewed. Got to take my mask off for the pic! I know the photographer because he went to the same high school as my mom, so we'll chat for 20 minutes while I experiment with my angles. I'm just craving social connection right now, ya know?
Renewal…hm….oh, that reminds me! I need to get my CPR certification renewed. After the DMV, I'll head into the local Red Cross for a little mouth-to-mouth practice on their dummy. Safety and public health are so top of mind for me right now, which is probably what's causing these psychosomatic GI issues.
A blind date is next! We'll go to an outdoor restaurant (but a good one, with a whole structure built around it) and share 4-5 small plates as we get to know each other. A couple of drinks won't hurt the vibe, either. It's always loud with street noise in these spots, so I know I'll have to raise my voice and lean in close while I'm eating and drinking with this new dude — who's a NURSE! How sweet.
On Day 3 (results any day now, almost in the clear!) I want to wrap up a few more loose ends in the very unlikely case that all the traveling I did to see 40 family members over the holidays resulted in me somehow getting Covid-19. Nothing too complicated, just:
Taking a day trip with seven friends of friends of friends. We're taking the subway to Penn Station, an Amtrak to New London, a ferry to Block Island, and then cabs around the island (with the windows down unless it's too windy, cold, or makes it hard to talk)!
Then we'll reverse that whole trip, and I'll stop to visit my grandma in her assisted living (I go in through her window) on the way back.
Then, I'll be sure to hit up the speakeasy at the end of my block. It's very important to support local businesses right now. The theme tonight is "Let the Mask Slip" which clearly refers to the metaphorical masks we wear to disguise our vulnerability.
The speakeasy sometimes turns into an orgy and if this whole "coronavirus thing" has taught me anything, it's that life's too short to not let strangers into all your holes.
Late night pizza with my various sex partners (including Nurse Kyle)! Hopefully grandma will give me a twenty so I can treat them all to a slice.
I'll be home around 6am and I'll check my Covid-19 test results then 🙂
Oh, I have an email…wow! That's unexpected…but now I really need to get all this done ASAP before I quarantine for 2-3 days (might have to be a little less if I experience even one second of psychic discomfort being alone). If only everyone else was as responsible as me, this whole thing would already be over 🙁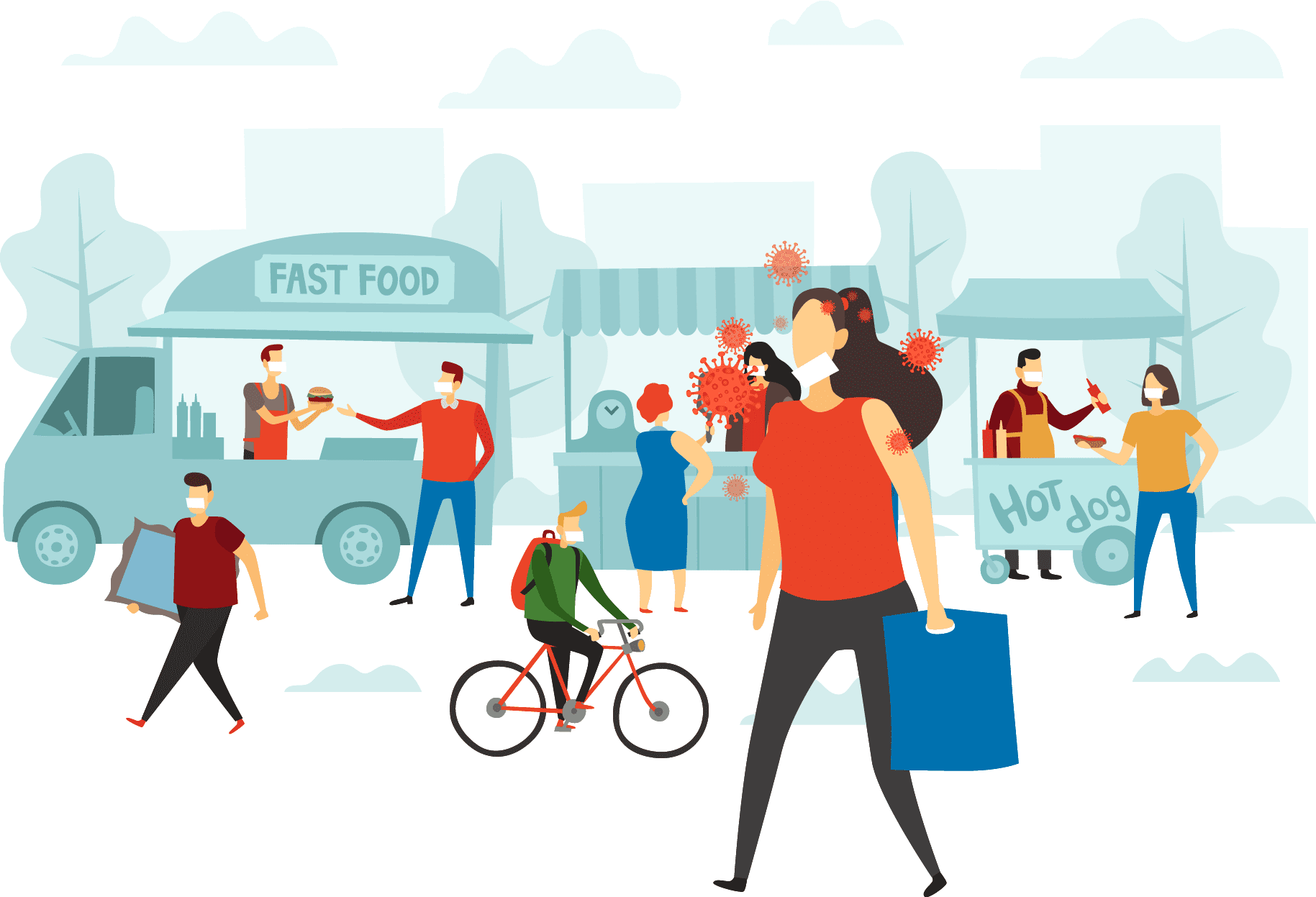 https://weeklyhumorist.com/wp-content/uploads/2021/02/errands-feat.png
330
432
Caitlin Kunkel
https://weeklyhumorist.com/wp-content/uploads/2018/04/WH-color-logo-pattern-b.png
Caitlin Kunkel
2021-02-23 22:47:54
2022-01-02 16:14:07
Errands I'm Going to Run While I Wait for My Covid Test Results