originals

We've been the source of quality family entertainment since 1982, and we're pleased to say that we've managed to stay in business through two economic downturns and a nasty bout of company-wide food poisoning. Children and families visit us to play games, win tickets, get prizes, and learn the fundamentals of a free market, and we plan to keep it up for decades to come.
We are pleased to offer you the position of General Manager, reporting to the District Manager.
Your primary job duties and responsibilities include:
Hiring and managing the part time staff of employees who run the facility, that are a combination of well intentioned, horny, teenage stoners, and a few responsible go-getters who just don't have rich parents.

Disciplining part-time staff as necessary – they will hide in the slides and then get stuck in them.

Coaching part-time staff in the art of maturely breaking up with a partner.

Calling on game maintenance workers who will occasionally be needed to extract a child from one of the basketball games, and perform quarterly upkeep.

Catering to the ghost of the very first General Manager our franchise location ever had back in the 1980's, who haunts the facility to this day.

Feeling proud of at least having a job about 20% of the time, while staring in the mirror eating pizza the other 70% of the time, with about 10% devoted to day to day operations.

Enriching the lives of the local youth through a fun and exciting game environment, made bitter from the disappointment in their playing abilities and ratio of prizes/ticket distribution.

Scheduling birthday parties in our Party Time room, and coaching the parents of the birthday boy or girl through the the process, including American Psychological Association certified therapeutic techniques.

On that note, additional training includes: fundamentals of anger management, bounty hunting, bio-hazard removal, how to be a Douala, hemp arts, CPR/First Aid, aiding and abetting, what to do in the event that one of the kids becomes patient zero, how to properly lift a stain using two simple household ingredients, properly monitoring the District Manager's bitcoin account

In the event one of the children becomes patient zero: Initiate our lockdown system and evacuate the premises. The facility belongs to that child now, and there is enough food for them to survive for a few weeks, hopefully avoiding a regional/national disaster. This has only happened once before, and the government requires us to provide this bullet point to all new hires. There are mysteries in this place even we can't fully comprehend. We think there may be some kind of primordial soup festering beneath the skeeball machines, because it's been decades since we really looked under there.

Other duties as assigned.
This offer, and your employment relationship will be subject to the terms and conditions of this letter. Your normal hours of work are between 9am — 7pm, Monday to Friday, with every other Saturday, and the other Saturdays and Sundays as well. Just, all the days.
Your salary will be $24,700.
Sincerely,
Franchise Headquarters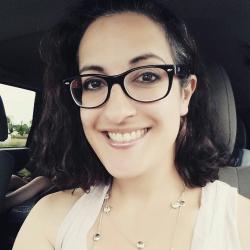 Melissa is a modern woman from New York who takes no prisoners. She writes educational things by day, and weird things by night. Find her on twitter at @TheyBredRaptors


https://weeklyhumorist.com/wp-content/uploads/2018/05/featured-image-template-carn.jpg
330
432
Melissa Pelletier
https://weeklyhumorist.com/wp-content/uploads/2018/04/WH-color-logo-pattern-b.png
Melissa Pelletier
2018-05-23 20:44:09
2018-05-23 20:44:09
In the Event One of the Kids Becomes Patient Zero, and Other Job Requirements at a Children's Entertainment Franchise