originals

The NFL announced a new national anthem policy today:
---
Players should wait and see what Bill Belichick does and do the opposite.
---
Players who kneeled during the anthem in 2017 are free to do the same in 2018 because they are no longer in the NFL.
---
Players with concussions should continue as though nothing happened. (This already is standard policy regardless of the anthem.)
---
Players cannot kneel during the anthem, but they may genuflect as soon as Roger Goodell's image appears on the Jumbotron.
---
Each team will select "a designated kneeler" to offend Mike Pence right out of the stadium in case he shows up.
---
Players must pause their spousal abuse while the anthem is being played.
---
Any Oakland Raiders players who kneel will be considered in violation of their parole.
---
Players may skip the anthem and stay in the locker room to submit to a mandatory drug test.
---
Any players kneeling during the anthem will immediately be traded to the Cleveland Browns.
---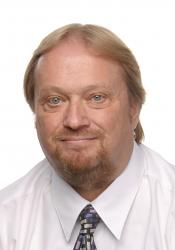 Les East is a nationally renown freelance journalist. He was recently named top sports columnist in the United States by the Society of Professional Journalists and Louisiana Sportswriter of the Year by the National Sportscasters and Sportswriters Association. When he's not writing about sports — and sometimes when he is — he likes to provide snarky commentary on current events. You can follow him on Facebook and Twitter — @Les_East


https://weeklyhumorist.com/wp-content/uploads/2019/02/featured-image-template-footballinfo.png
330
432
Les East
https://weeklyhumorist.com/wp-content/uploads/2018/04/WH-color-logo-pattern-b.png
Les East
2018-05-23 21:32:24
2019-12-12 04:15:41
The NFL All New National Anthem Policy