originals

Hell yeah! We just elected a record number of women to Congress. Not to mention a more diverse group! The pink wave has surged and…what's that? That's still only around 22 percent of Congress? Up two percent from 20 percent representation? Hmm.
Well then, the 78 percent of men who were elected must have really been some impressive honchos. Some real pious, God-fearin' public stewards that were held to the same almost impossibly high standards as the gals.
In fact, we're going to chose to be optimistic! In the spirit of unity, let's open up a search tab on our web browser and get to know some of these elect deacons of America so we can shine a worthy light on all their good and selfless public works.
Congressman representing California's 50th District, Duncan Hunter…was Indicted for Campaign Corruption.
(That's honestly not a great start but I'm sure it's an anomaly!)
Congressman representing New York's 27th District, Chris Collins…was Indicted for Insider Trading.
(What even IS insider trading? Does anyone know? Seems victimless to me.)
New Jersey Senator, Bob Menendez…was Let off on an indictment for fraud by a hung jury.
(Heh. Hung. Ok, focus.)
Congressman representing Indiana's 6th District, Greg Pence…is Mike Pence's whiter brother.
(Ok, well not ideal but as long as he avoids accidentally brushing against any the 22 percent of Congress that is now women this should be fine).
Congressman representing Montana at-large, Greg Gianforte…Bodyslammed a reporter…and, oh no… was found guilty of misdemeanor assault while in office
(Okay, he's from Montana, so let's just call it a positive that he didn't also shoot the reporter for disrespecting him? That seems to happen a lot in Red Dead Redemption 2. We switched to playing that on Tuesday once Ohio's results came in… )
Attorney General of Texas, Ken Paxton… Faced a criminal indictment for securities fraud


(An Attorney General should be knowledgeable in securities, so maybe this is just research? Also, they should probably always try to be around other attorneys, generally.)
Congressman representing Virginia's 5th District, Denver Riggleman…Self-published Bigfoot Erotica


(We're going to need to read it first before passing judgment. But, honestly, we hear niche erotica is a great market right now.)

Governor of Georgia, Brian Kemp…Approved robocalls with a man claiming to be "Magical Negro" Oprah propped up by the "Jew ran media" and oh boy, oversaw his own election, purging voters.


(Um. Oh, Geez. That's…not great.)
Congressman representing Louisiana's 1st District, Steve Scalise… Described himself as "David Duke without the baggage"


(Okay, but Art Jones, a REAL Nazi only got 25% of the vote in Illinois 3rd Congressional District. ONLY 25%! Yay?)
Representative of Nevada's 36th Assembly District, Dennis Hof…Be a Dead Pimp
(Don't be a hater. Pimpin' ain't easy!)
Congressman representing Iowa's 4th District, Steve King…Endorsed a Right Wing Nationalist, visited with Neo-Nazi groups in Europe, had a Confederate flag on his desk, even though Iowa was a Union state, made homophobic jokes about Supreme Court Justices, and wondered what "sub groups" other than the white race have contributed to society.

(So he was…he was re-elected? That's not a typo? Huh. Honestly kind of struggling for a silver lining here.)
Texas Senator, Ted Cruz: Be Openly Ted Cruz
(Okay, nevermind. There is no excuse for Ted Cruz.)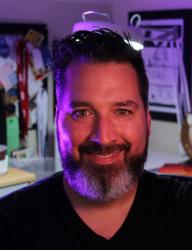 Erik Sternberger started his career designing toys for DC Comics studied sketch writing and improv at the legendary Second City Chicago and his production company "Apathetic Revolutionary" creates comedy shorts and original scripts that have won awards at film festivals and contests around the country. Erik occasionally stands behind famous people in major motion pictures, creates original screenplays, and writes satire for various publications. Dogs seem to like him.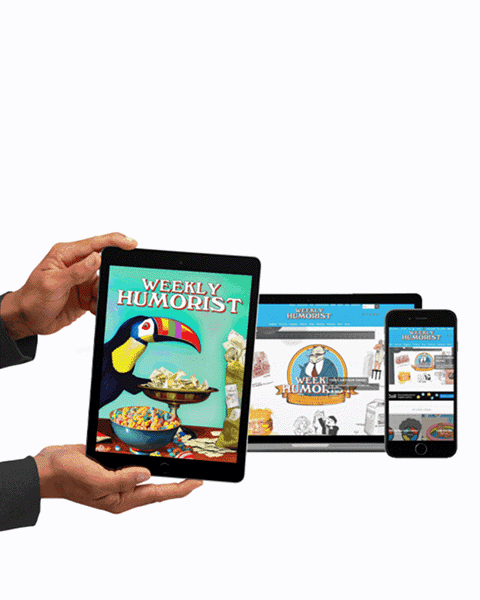 https://weeklyhumorist.com/wp-content/uploads/2018/11/featured-image-template-bobm.png
330
432
Erik Sternberger
https://weeklyhumorist.com/wp-content/uploads/2018/04/WH-color-logo-pattern-b.png
Erik Sternberger
2018-11-09 22:47:27
2018-12-04 04:50:50
Meet Your New and Improved Elected Representatives!