originals

---
Rapist!
Harvey Weinstein's cologne for men (30% infused rose-water, 70% chloroform).
---
IFoam
Sprays soft layer of foam on all nearby surfaces.   Great for people who are constantly dropping their IPhone.
---
Donald Trump's Breath Spray
Ever wondered what the president's breath smells like first thing in the morning?    Just like it does any other time of the day, we'd bet.   Regardless, this little spray bottle containing an overly accurate representation of President Trump's breath is sure to repel even the most hardened of nighttime attackers.     Also available in Steve Bannon, but please, only if you're willing to kill someone.
---
Deluxe Fucks For Just Ten Bucks
Coupon book from local place in the seedy part of town; right across from that pawn shop where a bunch of gang members were supposedly being tortured and killed?   Right, that place.    Thought the title was charming, but on second thought, probably don't want to actually use the coupons within.   I mean, even the book had little bugs crawling on it.
---
DilDo Re Mi music lessons
Using sex toys to teach kids about The Sound Of Music?    Thanks, but no thanks.    Your brother's presents to our kids are getting more and more weird every year.   I think that we should probably not ask him over for awhile.
---
ExBox
Actually a fine item, but confusion led to many a Christmas morning disappointment.    Not the popular video game system, but rather a large crate / cage type of box with which one can inprison their ex boyfriend / girlfriend.    Here's hoping that they come up with a more distinctive name and try again next year, as this product is definitely primed to find an appreciative audience.
---
Connect Four
People believed that they were purchasing the beloved classic checkers-style game, when in actuality they were buying a build your own Human Centipede Kit.    Much more difficult to flush down the toilet than Sea Monkeys, so were thus returned in droves to the mall.
---
VooDouche
Know of any friends with, lets say, less than adequate attention to feminine hygiene?    But you just can't bring yourself to let them know?    Then tackle their problem for them from afar with VooDouche!    Not quite the stocking stuffer that the makers hoped, sadly.
---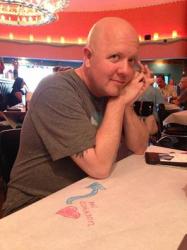 Kit has been a regular contributor to MAD magazine for over ten years, and has also been regularly published by National Lampoon, Playboy, The American Bystander, Funny Or Die, SpongeBob Squarepants Comics, Points In Case and many others. His work has been called "sort of like 'The Far Side', but more offbeat and often much funnier" by people who should clearly know better. He lives with his wife and two dogs, all of whom do their best to tolerate his presence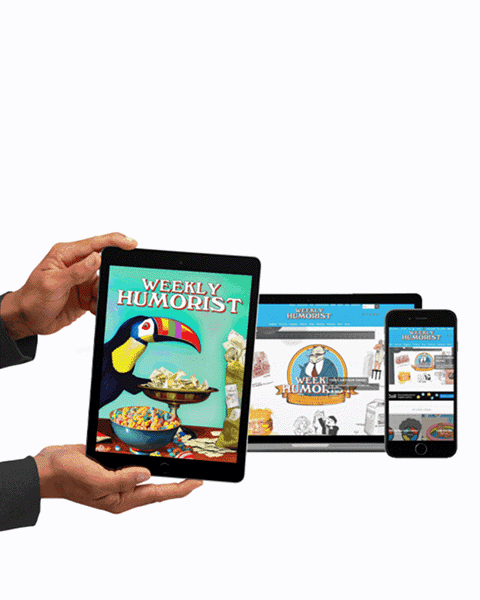 https://weeklyhumorist.com/wp-content/uploads/2017/12/featured-image-template-ebox.jpg
330
432
Kit Lively
https://weeklyhumorist.com/wp-content/uploads/2018/04/WH-color-logo-pattern-b.png
Kit Lively
2017-12-27 21:33:12
2017-12-27 21:33:12
Most Returned Christmas Gifts: 2017 Edition