originals

Given President Trump's notorious sexist comments about women, it wasn't surprising to find several like-minded, machismo-fueled men scouring the inaugural events for a date. Here are some of the Pick-up Lines Overheard at the Trump Inauguration:
---
How about coming back to my room for some Breitbart and chill?
---
You're like a great, great wall on our southern border… I can't get over you.
---
I call my penis Labor Secretary Puzder because it will have you working overtime.
---
Let's hang out, have a few drinks, and wait for Title IX enforcements to scale back.
---
I hope you know CPR because you take my breath away… and I just lost my Affordable Care Act coverage.
---
You can't spell Mnuchin without U or I.
---
Let's role play! I'll be a small American business trying to expand and you be the liberal Nanny State that's trying to hobble my growth.
---
Do you want to meet the guy who played Chachi on TV? Look no further!
---
You're so hot that I might start believing global warming is not a hoax.
---
Want to do something deplorable? I'm ready to drain your swamp!
---
I have my own survey company just like Kellyanne Conway… want to take my pole?
---
Hey! Want to repeal and replace bodily fluids?
---
Care to explore your kinky side? I'm into watersports and waterboarding.
---
About the Author
Latest Posts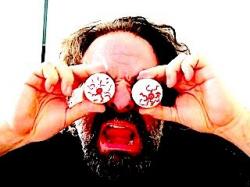 J.K. Radomski is a Canadian freelance writer whose words have appeared in newspapers such as The Seattle Post-Intelligencer and The Rocky Mountain News, as well as a number of magazines and trade publications like The Hollywood Reporter. He enjoys one-hit-wonders from the '80s, binge watches a lot of TV, drinks Lagavulin, and contemplates the lives of pygmy marmosets in his spare time. Follow him on Twitter @tvwriter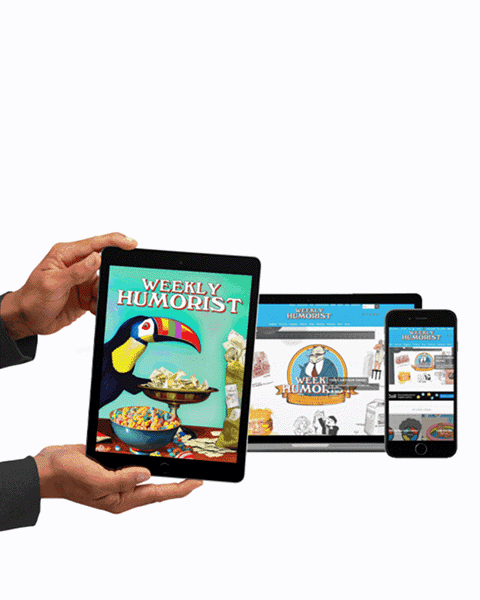 https://weeklyhumorist.com/wp-content/uploads/2017/01/featured-image-template-NL-trump-pickup.jpg
330
432
J.K. Radomski
https://weeklyhumorist.com/wp-content/uploads/2018/04/WH-color-logo-pattern-b.png
J.K. Radomski
2017-01-19 21:44:09
2017-01-19 21:44:09
Pick-up Lines Overheard at the Trump Inauguration