originals

Russian hackers got into the Nielsen computers and sabotaged Arnold Schwarzenegger's ratings for the debut of the "The New Celebrity Apprentice."
---
Construction is set to begin on a Trump Casino, Trump Golf Course, Trump Hotel and Trump Kibbutz on the West Bank in Jerusalem.
---
The Trump Administration and the GOP Congress plan to replace Obamacare with "Omarosacare", promising patients "if you don't like your doctor you can fire them."
---
Russian President Vladimir Putin will visit Donald Trump during a previously scheduled trip to the United States for Putin to audition as a dancer at Chippendales.
---
Trump has decided on his nominee for the vacancy on the Supreme Court — the Honorable Judith Sheindlin.
---
Trump and partner Mark Burnett are working on a new project for the President-Elect called  "The Russian Apprentice."
---
President-Elect Trump and his foreign-policy team dismissed Aleppo from their agenda after determining it was the sixth Marx Brother.
---
After numerous A-List celebrities turned down invitations to perform at the Trump Inauguration, officials have begun scouring Branson, Missouri, for replacements.
---
The Dallas Cowboys game plan will be (oh, wait, that's part of an unfinished special Super Bowl report ordered by Patriots coach Bill Belichick).
---
Forecasters predict that the weather for Inauguration Day in Washington will be bitterly cold and gloomy with a 50 percent chance of raining frogs.
---
President Obama plans to fly straight from the Inauguration to visit a mosque in Kenya "just to fuck with people."
---
Julian Assange has escaped from the Embassy of Ecuador in London and taken up residence in Donald Trump's hair.
---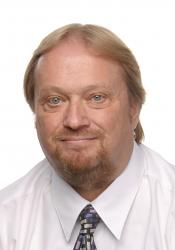 Les East is a nationally renown freelance journalist. He was recently named top sports columnist in the United States by the Society of Professional Journalists and Louisiana Sportswriter of the Year by the National Sportscasters and Sportswriters Association. When he's not writing about sports — and sometimes when he is — he likes to provide snarky commentary on current events. You can follow him on Facebook and Twitter — @Les_East


https://weeklyhumorist.com/wp-content/uploads/2017/01/featured-image-template-NL-judy.jpg
330
432
Les East
https://weeklyhumorist.com/wp-content/uploads/2018/04/WH-color-logo-pattern-b.png
Les East
2017-01-06 20:39:08
2017-01-06 20:39:08
Other Revelations from the U.S. Intelligence Community