originals

"Female cosmetic genital surgery is rapidly gaining popularity."—Plastic and Reconstructive Surgery, April 2018
"… throngs of women of all ages and socio-economic backgrounds are now rushing to their surgeons to undergo the following procedures: ●Labia reduction surgery ●Hyperpigmentation treatments ●Mons pubis reduction ●Fat grafting or injections to the labia majora ●Clitoral hood reduction ●G-shot injections ● Vaginal canal tightening."—Zwivel.com
---
Discomfort: Will not be an issue after your Newterus® procedure. Along with a lifetime prescription for Vicodin, you'll receive an endorphin-boosting video of Real Housewives star Brandi Glanville discussing how empowering it is to have your old, saggy uterus replaced with a tight, decorative, 100-percent-BPA-free Newterus®. As Ms. Glanville puts it: "Even though my Newterus® can only be seen via ultrasound, I know it's there, and that gives me all the confidence in the world. For the first time since I became a mom, I feel totally unrepellent."
Discharge: It is normal to have some discharge—glitter glue, scraps of shantung, peacock feathers and/or butterfly wings—for the first 3-5 days following implantation.
Weird tingling in one leg: If, like most clients, you have opted for Fallopazzling® (half price with every Newterus®), this sensation is nothing to worry about.  It's just a sign that your new-and-improved Fallopian tubes, waving seductively in your internal currents, have scattered some rhinestones on your sciatic nerve.  (If you have not been Fallopazzled, this feeling probably means that your body is rejecting your Newterus®.)
Inexplicable fits of foaming rage: So feminine!
The sensation that two games of Ping-Pong are being played simultaneously in your lower abdomen: Again, no biggie—assuming that you also went ahead with our Fauxvary® procedure, swapping out your mousy reproductive sacs for twin orbs of sexy, freewheeling fun. (Available in Ripe for Romance Red, Luv Ta Luv Ya Lilac, and Paisley.)
Utter loss of interest in sex: Ironic, we know. But trust us: the challenges of getting you aroused over a 5-to-8-hour period will drive your partner wild.
Bouts of keening, punctuated by binge eating: A variety of delicious, lo-cal snacks are available from our clinic!
Rude visitors: As surprising as it seems, some friends and family members may not be excited about your Newterus®—especially "natural" types who still believe good sex doesn't require 600 dissolvable stitches. We recommend showing these people some hideous photos of starter wombs with a fetus inside them.
Acute stabbing pains: May be experienced by visitors who get between you and your Vicodin.
Court-ordered confinement in a mental facility: Super brief—no worries!
A lingering sense of boredom, futility, and regret: Unfortunately, we have nothing to help with this. Acquiring a Newterus® is, after all, the most thrillingly self-actualizing procedure a woman can undergo. However, we are very close to patenting a follow-up Cervixen implant that's sure to be a must-have.
Pregnancy: Ha! Just kidding.
---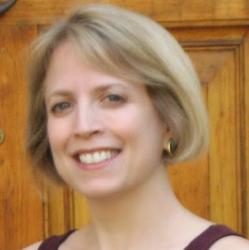 Melissa Balmain's latest book is The Witch Demands a Retraction: Fairy-Tale Reboots for Adults (Humorist Books). She edits Light, a journal of comic verse. Her work has appeared in The American Bystander, Lighten Up Online, McSweeney's, The New Yorker, The New York Times, Rattle, The Satirist, The Washington Post, and elsewhere. She tweets @MelissaBalmain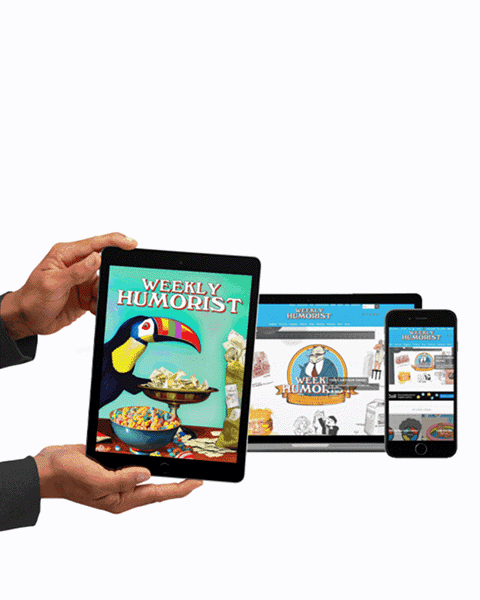 https://weeklyhumorist.com/wp-content/uploads/2018/04/featured-image-template-new.jpg
330
432
Melissa Balmain
https://weeklyhumorist.com/wp-content/uploads/2018/04/WH-color-logo-pattern-b.png
Melissa Balmain
2018-04-26 17:53:31
2018-04-26 17:53:31
What to Expect After Implantation of Your Newterus®, the Hottest Feminine Upgrade Yet!