Originals

Ladies and gentlemen, welcome to our production An Evening With A Modern Mozart. My name is Georgie, I'm 9 years old, and although I haven't graduated from elementary school I sure as heck can play the piano.
While it's true that I was born with some natural ability, I didn't get to this level with talent alone. It took a lot of practice. I started playing at 2 years old and I haven't taken a day off since. Boy, do I love it.
While other kids were playing outside and starting friendships, I was studying Rachmainoff's concertos in hopes of one day selling out a packed arena charging $50 a head. But none of that would be possible without the firm guidance provided by my parents Linda and George Sr. who quit their jobs and pulled me out of school to focus on helping me master the instrument you see before you.
That's why my family and I were very disappointed to learn that the press was spinning false narratives about our relationship. These accusations of abuse are patently false. I practice piano for thirteen hours a day – with five minute hygiene, food, and bathroom breaks – on my own volition.
Also, my gloves, scarf, high socks, and ski mask are part of my wardrobe. I am not wearing this to cover up bruises and lashings I've received from my parents every time I miss a note or don't keep up with a piece's tempo. It's a stylistic choice.
If you'd like to see under my clothes to confirm whether I'm telling the truth about the supposed scars, I think my friends over at the police station would like to have a word with you. Or you can take my word for it that I am, in fact, telling the truth.
Sure, sometimes it's hard missing out on a normal childhood with its Saturday morning cartoons and cereal box prizes. But while normal kids played with yo-yos, I was playing with Yo-Yo Ma. Our three month residency at the Xi'an Conservatory of Music was nothing like summer camp or joining the baseball team, it was better. Given the choice, a thing I'm given all the time, I'd much rather spend my formative years in a dark orchestra pit with members of the elite Chinese Philharmonic than go to an amusement park.
This year alone I've been privileged enough to perform for the Prince of Liechtenstein, former President Barack Obama, and ten sold out shows at Carnegie Hall. Talking to world leaders and receiving standing ovations isn't your average childhood but the only examples I've seen of an average childhood are from passing glimpses at Father's television as the galvanized steel door is shutting to my piano room so what do I know.
With my platform, my hope is to inspire kids all over the world to learn an instrument and to raise awareness on how to practice them safely. The few injuries I've sustained from playing the piano, injuries that were twisted into a false narrative, actually came as a consequence of using the instrument incorrectly.
What the media doesn't understand is that the piano is a dangerous contraption designed centuries ago by opium addicted pedophiles. Therefore when a composition is played incorrectly, it's not uncommon for the fallboard to drop on the musician's fingers. And if you have a look inside the piano lid for a way to destroy the strings so you can have a few day's rest from playing before your parents order another one that you'll undoubtedly slave over for years to come, it's quite common for the lid to fall on your head, knocking you unconscious.
On that note, I want to thank all of you for making it here tonight. I'm glad you were all able to dodge the falling pianos that I've heard so much about, raining all over innocent people when they go outside for too long or forget to study their sheet music.
If the sight of my piano triggers a memory of a loved one that has perished in the dropping piano epidemic, my prayers are with you and your family and I hope my performance can remind you of what pianos can do in a normal context. Time Magazine said my playing style was that of "someone older who had seen war" and that it "evokes such a deep sadness within the listener that's hard to shake off even days after it's heard."
Without further ado, I need four volunteers to choose a random slip of paper from this bowler hat. Do I see any volunteers? Thank you. On the papers, you'll see a note and with these four simple notes chosen at random I will create an entire composition right before your eyes.
The first note is A. The second note is E, interesting. The third note is D, okay. And the fourth note says, "HELP ME, THEY'RE GOING TO WORK ME TO DEATH IF I DON'T GET OUT OF HERE. SOMEONE DO SOMETHING, PLEASE. I'LL DO ANYTHING YOU WANT. ANYTHING. JUST RESCUE ME FROM THIS NIGHTMARE. AHHHHHHHHHH."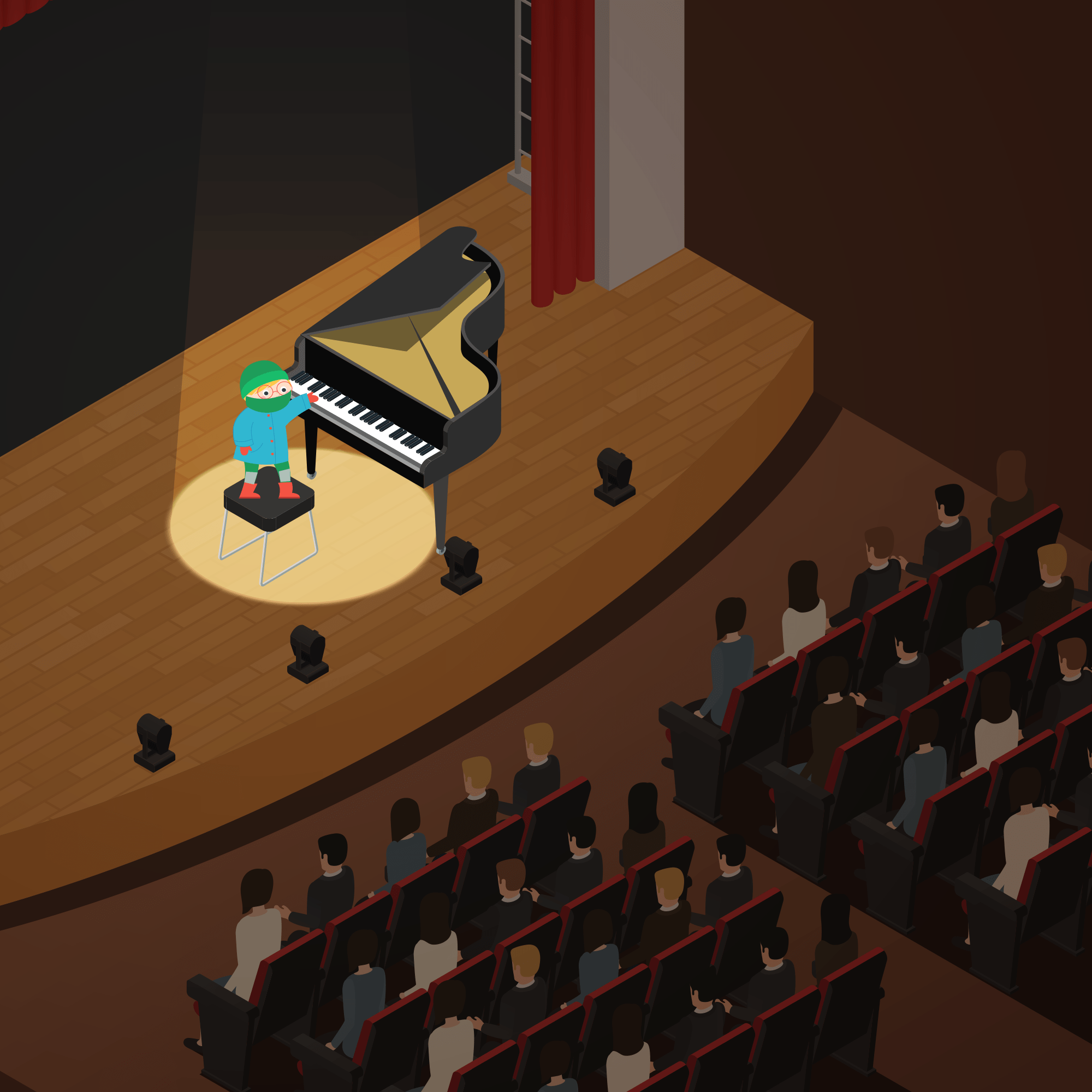 https://weeklyhumorist.com/wp-content/uploads/2022/03/featured-piano-1.png
330
432
Robert Criss
https://weeklyhumorist.com/wp-content/uploads/2018/04/WH-color-logo-pattern-b.png
Robert Criss
2022-03-29 14:50:42
2022-03-29 14:50:42
I'm A 9 Year Old Piano Prodigy And Pay No Mind To The Scars All Over My Body