Originals

Zoom Room! – Needing to take part in a Zoom meeting, but months of the quarantine has left your house looking similar to a season finale of the Hoarders TV show? Let us come by and build a fake room in your backyard (2 walls, roof is extra)! Scrubbing yesterday's midnight waffle residue off of your face is up to you, but let us handle the rest!
---
Plandemic Parenthood– Is the quarantine making you feel like you wish that you'd thought twice before having kids? Give us a call and we'll take those rascals off of your hands!
---
Witness Relocation Inc– Are you so desperate for genuine human interaction that you would gladly sit and listen to a Jehovah's Witness or Mormon give you their spiel while savoring every precious moment of face to face quality time? Give us a call and we'll send over one of our representatives, all of whom have no fear of the virus, as not one of them believes that it's real anyway.
---
Lap Danse Macabre– Let's face it, there was always the chance that you were going to catch something while receiving a lap dance, but this COVID stuff has made everything just that much more scary. So let Lap Danse Macabre make it even scarier (but safer), with our generous selection of lap-dancing ghosts! Our roster of groovy gravedancers are bored stiff by the afterlife, and you can reap the savings in the privacy of your own home! These ghoulish gals are wet with ectoplasm, and want to make you orgasm! (Disclaimer- Exotic dancers can sometimes be clingy, and this is no exception; Lap Danse Macabre Inc takes no responsibility for dancers possessing the body of their client).
---
Presidential COVID Cure Of The Month Club– What an exciting time to be alive! For now, at least, right? Why not hedge your bets by joining the Presidential COVID Cure Of The Month Club? One month the cure might be an untested, potentially deadly drug! The next month, a popular household cleanser injected into your bloodstream! And who knows what kind of wacky shit could show up on your doorstep the month after that! A mason jar filled to the brim with urine-soaked grasshoppers? Sure, why the hell not? Makes about as much sense as anything else these days. Jesus Christ.
---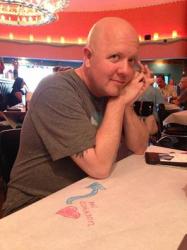 Kit has been a regular contributor to MAD magazine for over ten years, and has also been regularly published by National Lampoon, Playboy, The American Bystander, Funny Or Die, SpongeBob Squarepants Comics, Points In Case and many others. His work has been called "sort of like 'The Far Side', but more offbeat and often much funnier" by people who should clearly know better. He lives with his wife and two dogs, all of whom do their best to tolerate his presence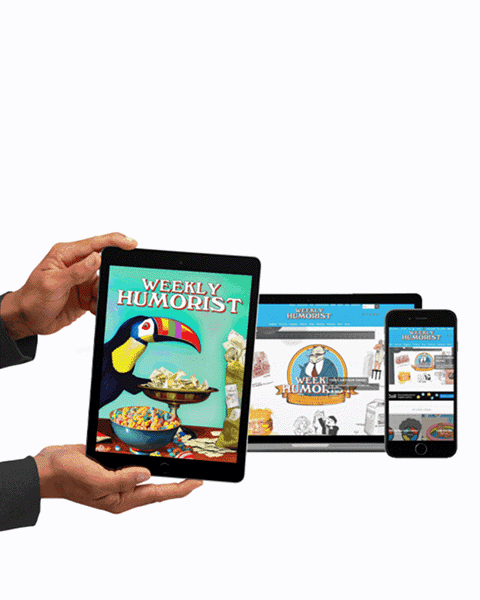 https://weeklyhumorist.com/wp-content/uploads/2020/05/biz-feat.png
330
432
Kit Lively
https://weeklyhumorist.com/wp-content/uploads/2018/04/WH-color-logo-pattern-b.png
Kit Lively
2020-05-22 18:00:37
2020-05-22 18:00:37
New Pandemic Businesses