originals

TED: Okay, listen up hombres. The White House Cinco de Mayo party is around the corner and we still haven't locked anything down.
JIM: When is it again?
KARL: Seriously?
MARIA: May 5th.
JIM: Right.
TED: What do we have so far?
MARIA: Last time we met, we talked about a border patrol theme, which I was vehemently against.
TED: I remember. Did we run it by POTUS?
KARL: Yeah, he had a good build: thought it might be fun to temporarily erect a wall around the South Lawn and blindfold everyone, so they have to feel along the fencing to get to the party.
TED: That's interesting. Maybe we could get Mexico to pay for it.
JIM: Seems like a lot of work. Couldn't we just fly up some real border guards or get a couple of those guys who sing in the hats?
KARL: A mariachi band. That's good. What if it was just Eric and Don Jr. in funny Mexican outfits with tiny, stick-on mustaches?
MARIA: Sorry, I know I'm new to the committee, but I think that might be slightly insensitive.
TED: Oh come on, Maria. What's more Mexican than a mariachi band?
MARIA: It's not the idea of the band, so much as—
KARL: POTUS also mentioned wanting to read from his favorite Mexican poem.
JIM: Which one?
KARL: "La Bamba."
TED: Love that.
JIM: We should definitely get some Trump Tower Taco Bowls. Those were a big hit with the base in 2016.
TED: Great idea. We can fly them in on Air Force One, so they don't get cold.
KARL: You mean Air Force Uno.
JIM: Nice!
(High fives.)
KARL: Maybe we sell them for ten percent off if you report a case of voter fraud?
TED: Smart. But let's make sure they don't have lettuce. POTUS is allergic to greens.
JIM: Good call.
MARIA: Um, maybe we could also have some authentic Mexican food, like tamales and horchata?
(Blank stares.)
KARL: Are kids coming to this thing?
JIM: Yeah, I was thinking we could get Speedy Gonzales to pose for pictures with them.
TED: You mean, like a Sean Spicer Easter Bunny type thing?
JIM: No, no, I mean the guy who brings POTUS Diet Cokes. You know, what's his name…
MARIA: Andre Garcia? He's a senior policy advisor for Cuba.
JIM: Yeah, but POTUS calls him Speedy Gonzales. It's cute. He'll get a kick out of it.
KARL: It would be awesome if we could get the Taco Bell Chihuahua.
JIM: "Yo quiero taco bell!"
TED: I don't know. POTUS hates dogs.
JIM: Fuck, you're right.
KARL: Maybe we keep it in a cage? Goes with the border theme.
MARIA: Not to be a negative Nancy, but that dog died in 2009. Also, that ad campaign was widely criticized for being racist.
JIM: Whatever, I'm sure we could find another Chihuahua.
KARL: This might be too kitsch, but Stephen Miller told me about an alt-right boy band from Santa Monica called MS-13. We could have them play.
JIM: Or what about an immigrant dunk tank, where you get to drop a DACA kid in a vat of guacamole if you hit the target with a chalupa?
KARL: Yes! POTUS loves carnival games. Remember when we did the Weight Guessing Booth for International Women's Day?
MARIA: What about something more traditional? Like a live performance with Oaxacan folk dancers?
(Deafening silence).
TED: Look, Maria, we've been planning Mr. Trump's parties for twenty-five years and we've never thrown a dud, so maybe just listen and learn, okay?
JIM: It still feels like we're missing the big PR story.
KARL: This might be a little out there, but…
JIM: Spit it out, muchacho.
KARL: What if POTUS pardoned the Menendez Brothers?
JIM: HO-LY-SHIT.
TED: Now that's the kind of idea that makes or breaks a par—Maria? Where are you going?
MARIA: I'll tell you where I'm going: home! I QUIT! And FYI, the Menendez brothers are not Mexican!
(Maria leaves.)
JIM: Jesus, who pissed in her chicharones, am I right?
TED: Must be that time of the month.
KARL: Sayonara amigo!
JIM: Pretty sure "sayonara" is French.
KARL: Really?
(A rare, reflective beat.)
JIM: What about balloons filled with heroin?
TED: Genius.
---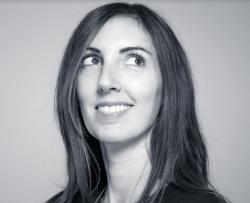 Casey Rand is a Creative Director at Droga5 and the co-author of People Who Deserve It. Her humor writing has appeared in Reductress, The Belladonna Comedy, Funny Or Die and other, now defunct internet publications. You can follow her in the social medias @caseyrand.


https://weeklyhumorist.com/wp-content/uploads/2018/05/featured-image-template-cinco.jpg
330
432
Casey Rand
https://weeklyhumorist.com/wp-content/uploads/2018/04/WH-color-logo-pattern-b.png
Casey Rand
2018-05-02 13:50:46
2018-05-02 13:50:46
The White House Party Planning Committee Brainstorms For Cinco de Mayo