Originals

Small Sentiments for Large Times
Our latest collection has been carefully crafted to help you express yourself to the five people with whom you still have contact. You'll find cards for common occasions during pandemic confinement within a post-insurrection period, such as:
---
Thank you, Mom! I enjoyed both sides of the newspaper clipping you mailed in a stamped envelope three weeks ago – the highlights from the Friday TV lineup and the timeline of the attempted coup.
---
Happy Retirement, Car Mechanic! You shared that you can't wait any longer to retire to Florida, where there are no socialists. The way you wore your mask under your chin helped me see your passion for this new phase. Farewell!
---
Happy Anniversary to My Spouse! You always think of me, especially while you have insomnia. No one messages me news stories from the other side of the bed the way you do.
---
Hello, Good Friend! I haven't talked to you since the insurrection. It seems like I should mention it now so that it's not an aside when we next catch up?
Wishing You a Speedy Indictment, QAnon Uncle – You've stopped posting conspiracy memes and disappeared from social media. We hope you experience fewer shows of strength every single day.
---
Surprise, Tele-Medicine Professional! – When you ask me if I've had a flu shot, I'm not going to get political and hang up on you. You deserve it!
---
You Are Invited, Mail Carrier! – As the one non-family member I see daily, you are cordially invited to be my avatar for world peace. It would be my pleasure to connect my hopes for the future to your habit of saying hello to everyone by name.
---
Thank you, High School Friend. Thanks for changing the subject when we get dangerously close to discussing current events. I appreciate the reminder to avoid hot-button topics, such as, How are you doing?
---
Congratulations, Graduate! – You finished college from your childhood bedroom. Each new day brings the wonderful chance to teach the family members yelling at the TV downstairs how the three branches of government work.
---
Brother, Know How Often I Listen? Always. I listen every time you say – "I feel like none of this would have happened if Bernie were president."
---
Happy 4th Birthday, Son! Our gift is never watching or discussing the news in front of you. We are also enclosing this certificate which can be redeemed later for therapy.
---
With Sincere Apologies to Bearded Firepit Guy Who Lives Next Door – I'm sorry I flinched. You didn't say what I thought you were going to say.
---
Congratulations on the New Baby! – No judgement for bringing a child into this world.
---
Welcome Home, Third Cousin Once Removed! I learned from social media that you were in an enviable medically-induced coma the past few years. Take things slowly and don't get well too soon.
---
With Deepest Sympathy to Myself – Although it is unseemly to feel sorry for one's self, my heart truly goes out to me – now and in the days to come. I want me to know that I'm here for me, whether that means cooking dinner, walking the dog, or sharing a quiet, weird laugh.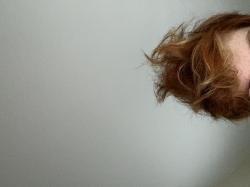 https://weeklyhumorist.com/wp-content/uploads/2021/02/CARDS-FEAT.png
330
432
K.E. Flann
https://weeklyhumorist.com/wp-content/uploads/2018/04/WH-color-logo-pattern-b.png
K.E. Flann
2021-02-05 23:32:16
2021-02-05 23:32:16
Introducing Sedition, a New Hallmark Greeting Card Line!