Originals

Twin-Party System
Twins Taylor and Bianca could not be more different. Taylor is a left-wing nut, stumping for Bernie Sanders while Bianca is a hard-core conservative on the Trump ticket. But when politics, and their local hottie barista Jeremy, drives a wedge between the two, Taylor and Bianca know they must switch places to understand each other and put aside partisan politics. In the end the twins agree that the two-party system is broken and that voting is super lame.
---
Trial and Heir
Twins, and heirs to their family's designer jean fortune, Bianca and Taylor are attending USC this fall on a full field hockey scholarship. The only problem? They don't play field hockey. Now their mom is being indicted on charges of fraud and extortion. Still, nothing can stop the twins from meeting every eligible bachelor on campus, not even a subpoena to testify against their mother in court.
---
How Gender is Rendered
Taylor is a total tomboy and Bianca loves to wear pearls, until they take Gender Studies 101 and learn about the gender binary. Liberated by the knowledge that gender is fluid, Bianca admits to Taylor that she's also a tomboy. With no personality conflicts, and nothing to argue over, the twins spend the rest of the movie trying on different baseball caps in a fashion montage set to Carly Rae Jepson's Cut to the Feeling.
---
Virginia is Alt-right With Me
After Bianca and Taylor max out their parent's credit card, they are forced to spend their summer vacation on their aunt's working farm in Virginia. Without a cute guy in sight, the twins prepare for a brutal 3 months, but one night after they sneak into town, they discover where all the cute blonde-haired, blue-eyed boys have been hiding out: An Elks lodge with funny flags hanging inside of it.
---
Above the Influence
Aspiring beauty influencers, Bianca and Taylor, craft a plan to elevate their YouTube account. They take off in an air balloon and record makeup tutorials from 3,000 feet in the air. But when a rival beauty and air balloon influencer threatens to divert the balloon into a lightning storm, and literally expose them to the elements, the girls have to decide what is more important: Likes or living?
---
Losing Los Angeles
While in town for Coachella, Bianca and Taylor meet two, cute bike messengers who take them on a tour of Los Angeles and open their eyes to the city's mental health crisis. Vowing to end homelessness, the twins organize a charity fashion show in the middle of a homeless encampment, but in doing so displace thousands of Los Angeles' homeless and actually make the situation exponentially worse.
---
#MeToo in Tuscany
As the children of foreign diplomats, Taylor and Bianca grew up dancing in teen clubs and discotheques across Europe. But now the #MeToo movement has them confronting painful truths, like the amount of times a boy named Paulo slipped something into their Mocktail. Set among the striking beauty of Italy's Tuscany region, the twins set out on a journey to demand apologies from all the men who ever told them 'ciao bella.'
---
Paid Holiday in the Sun
Bianca and Taylor's dad owns a multi-million dollar island resort. But when the resort workers threaten to unionize, the twin's dad turns to his daughters to help broker peace. With their flair for diplomacy, the twins talk the workers down by reminding them that there are more important things in life than receiving a working wage and comprehensive benefits. In the end, the twin's dad agrees to give all his workers makeovers, but not paid holidays.
---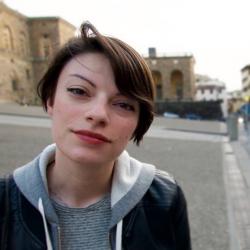 Ali Kelley is a writer living in Brooklyn. She writes essays and satire about office politics, teen angst, and the suburbs. You can find her online at https://alikelley.com/.


https://weeklyhumorist.com/wp-content/uploads/2019/06/featured-WH-marykate.png
330
432
Ali Kelley
https://weeklyhumorist.com/wp-content/uploads/2018/04/WH-color-logo-pattern-b.png
Ali Kelley
2019-06-11 16:36:28
2019-06-11 16:36:28
Mary-Kate and Ashley Movies Updated for 2019