Originals

Thanks for such a lovely dinner. It was really cool of you to help film my "POV: A First Date In Manhattan" video for TikTok. Sorry your pasta went cold, but Zara will be stoked that my followers will see a Zara blazer on someone having a nice date. I hope I didn't talk too much about brands, though. When you create content for a living, it's easy to get sucked into that spon-con mindset, and once you do, it's hard to get out. Anyways, what do you say we move this into the bedroom? Lie down on my Brooklinen Duvet? Great!
Let me just quickly light this candle to set the vibe. It's from BoySmells. Mmm, isn't that nice? It smells inviting…wealthy…musk…BoyScents. I mean, BoySmells. That's B-O-Y-S-M-E-L-L-S DOT COM, forward slash "collections," forward slash "candles" at checkout.
You can have your drink on the bed – I'm glad you like it! I started taking these mixology classes a few months ago, and the number one takeaway has been to always use 818 Tequila by Kendall Jenner, no matter the cocktail. It works in any drink: a margarita, a gin martini, an old fashioned on the rocks with aged single-barrel scotch! You can actually use my name on the site to get a free bottle. You have to buy like, seven other bottles to get the free one. But you're definitely going to want to drink eight bottles of this tequila.
Now come over here. Wow, you're a good kisser! Your lips are so smooth – you must be using the Dior Addict Lip Glow balm. All the girls with the most kissable, photo-ready lips are wearing it these days. Wait, you got that direct from Dior? You should really be going to Sephora for all your cosmetic needs. As a Sephora Beauty Insider, you can earn reward points whenever you get a new Dior Addict Lip Glow balm. Here's my unique friends and family link to sign up, though we're not really friends and I hope to God we're not family.
Ooh this is moving quickly. I got these Brooklinen sheets 20% off, but they're 100% good for rolling in the hay, if you catch my drift. Let's still put down a towel though – even with the super generous discounts that Brooklinen offers its loyal customers, these sheets are still really fucking expensive. But don't worry, the towel's also Brooklinen. And Brooklinen towels can take whatever the hell you throw at them.
Now, go ahead and take off my MeUndies.
You want me to go down on you? My pleasure, feisty girl. Speaking of "going down," did you know that the price of BitCoin is dropping dramatically as we speak? With Crypto.com, you can easily track the price of various cryptocurrencies across the digital market. And like the orgasm I'm about to give you, it's something you'll definitely like! I promise!
Time for sex? AWOOGA. You don't have to ask me twice! Oh yes…right there…right there…right there…just like how ZipRecruiter is right there when you need to hire the right candidate for your company.
Wow, that was great! You know what they say about seven minutes in heaven: you can do it in four. Let me just throw this condom away. And speaking of away, Away Luggage is quickly becoming the most trusted suitcase brand from young professionals on the go. Not saying you have to go! You can totally stay the night if you want.
Oh, you do want to stay over. Uh, okay – I can make us breakfast in the morning. I actually just got a new meal-kit shipment today from Blue Apron. It's piccata-style tilapia. I know that eating hot fish at 8:00 AM probably sounds a bit unappetizing, but you'll really be drooling over the thirteen free meals you get when you subscribe using the promo code: "Jacobb." There's not supposed to be a second B but it's too late to change it.
Here's a pair of cozy, breathable Brooklinen pajamas to sleep in. Can I get your email again so I can refer you for 30% off your first purchase? I'll even earn a free hand towel if you spend at least $95. I have the site pulled up right now if you want to pick something out. You can just pay me back via the Cash App, the best way to send and receive money from one night stands.
A two-night stand, you say? I don't know, work's pretty insane right now, but follow me on IG and you can keep in touch. I'll tell you what, if you like my latest post, tag three friends in the comments, and share it to your story, I'll enter you in a contest to win your own set of Brooklinen sheets. I may even follow you back, too.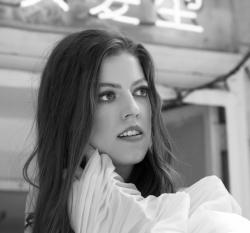 Madeline is a writer based in New York with her collie, Oskar.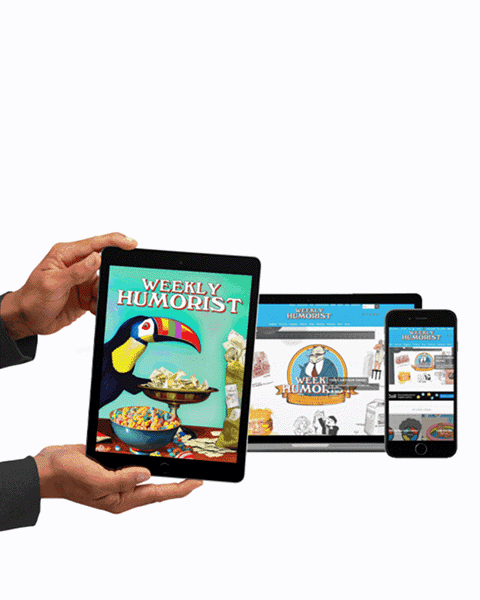 https://weeklyhumorist.com/wp-content/uploads/2023/01/BrooklinenDate-feat.png
330
432
Madeline Goetz
https://weeklyhumorist.com/wp-content/uploads/2018/04/WH-color-logo-pattern-b.png
Madeline Goetz
2023-09-24 18:17:40
2023-11-02 13:57:22
Sex With Me, Sponsored By Brooklinen