Originals

Rather than trick or treating from house to house, instead have your kids do an Easter-Egg-Hunt style search for candy in the safety of your home; just don't hide any of the candy in the same places that you hide your drugs.
---
If you can figure out how to safely bob for apples while wearing a COVID mask, then by all means go for it.
---
As far as sexy costumes go this year, you simply need to honestly answer one question: Can a hazmat suit successfully have cleavage? If so, you're back in business.
---
Feeling bummed about local haunted house attractions being closed for the season? Why not instead take a stroll through the halls of your area hospital's intensive care unit?
---
No costume contests this year? Think again! Just line up your family members, and the person with the most interesting arrangement of snack / wine stains on their sweat-pants wins!!
---
Is carving a smile onto a jack o' lantern going to be any easier than actually smiling yourself? Only one way to find out! (Special Tip: Some jack o' lanterns simply look sad much of the time, and that's nothing to be ashamed of.)
---
Sure, it sucks that you can't attend any Halloween parties this year. But how's about a Zoom Halloween party! That will give you the opportunity to try out your brand new costume, Green Lantern Who Looks Like He Was Probably Crying A Few Minutes Before Logging On.
---
Bonus Tip From WhiteHouse.gov: If accepting any Halloween candy treats from outside of the home, be sure to soak items in a large bat of liquid bleach for at least 72 hours prior to ingesting.
---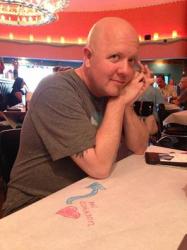 Kit has been a regular contributor to MAD magazine for over ten years, and has also been regularly published by National Lampoon, Playboy, The American Bystander, Funny Or Die, SpongeBob Squarepants Comics, Points In Case and many others. His work has been called "sort of like 'The Far Side', but more offbeat and often much funnier" by people who should clearly know better. He lives with his wife and two dogs, all of whom do their best to tolerate his presence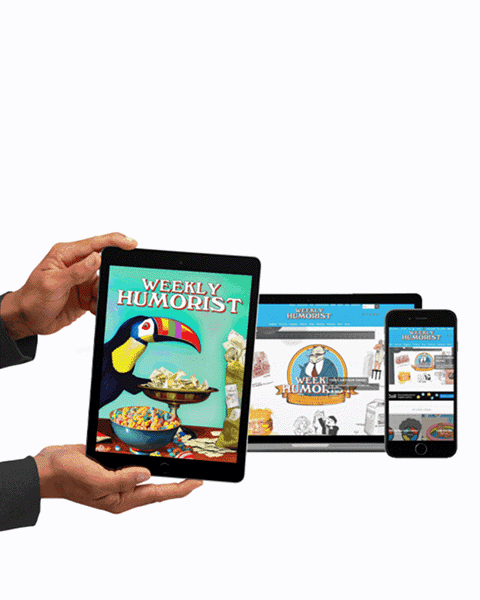 https://weeklyhumorist.com/wp-content/uploads/2020/10/sexy-hazmat.png
330
432
Kit Lively
https://weeklyhumorist.com/wp-content/uploads/2018/04/WH-color-logo-pattern-b.png
Kit Lively
2020-10-28 21:27:09
2020-10-28 21:27:09
Pandemic Or Treat: Making The Most Of Your Halloween During COVID