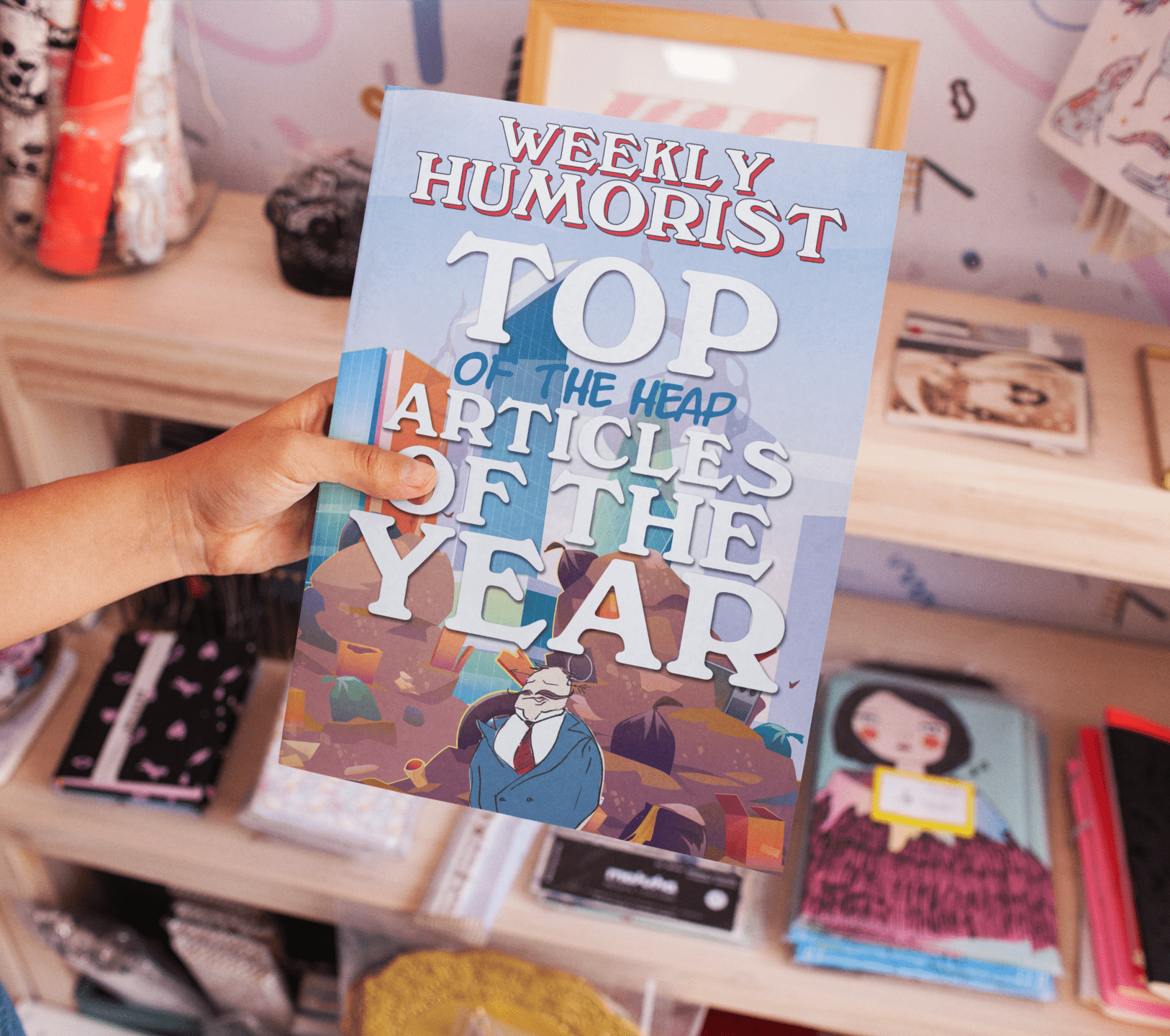 What seemed like 2020 part 2, (the smell of fear) 2021 did produce a few funny things:
Humorist Books, led by editor Andy Newton, published many more titles: How to Be an Old Person: Everything to Know for the Newly Old, Retiring, Elderly, or Considering, by Brian Boone, Greg Maxwell's Inferno: The Erotic, Judeo-Christian, Modern-Day Odyssey No One Asked For, by Keith James, Curses for Christmas and Seven Easy Steps To Go To Hell, by Brandon Hicks, Lyssa Strata: A Comedy for the Frustrated, by Martti Nelson, The Witch Demands a Retraction: Fairy Tale Reboots for Adults, by Melissa Balmain & illustrated by Ron Barrett, and The # * % < ! + & Year in Review by Ron Hauge. We launched The Cartoon Pad podcast with the the very funny Bob Eckstein & Michael Shaw, and we formed Humorist Podcasts as we continue to develop and produce new podcasts. Humorist Studios continues to develop exciting new projects and currently represents or has developed over 15 animated & live-action comedy tv projects and 4 feature film projects! We've even had meetings with networks and stuff! 
Last but not least, we published a TON of humor! Thank you for your continued support and let's look forward to a bright 2022.
Huzzah!
At a recent garage sale, I stumbled upon a used copy of Wackadoodle Mad Libs, one of my proudest literary achievements. Naturally, I was eager to flip through this old classic and personally witness the innocent sparks of imagination that my prose had fostered. What I saw instead was alarming, and more specifically, disgusting. Nearly every word that had been penciled into this children's book was a reference to private body parts and/or their functional versatility. This is not an appropriate use of my work, and it must not continue.
https://weeklyhumorist.com/wp-content/uploads/2021/09/mad-libs-feat.png
330
432
Gregory Virgin
https://weeklyhumorist.com/wp-content/uploads/2018/04/WH-color-logo-pattern-b.png
Gregory Virgin
2021-09-24 19:27:05
2022-01-02 14:44:25
Stop Degrading My Stories with Your Smut: A Plea from a Former Mad Libs Writer